4 reasons why a customer-driven approach will increase pharma sales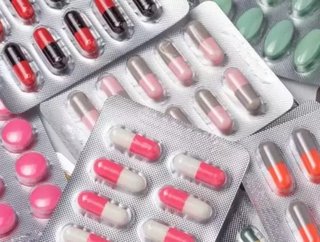 With new and improved medicinal drugs hitting the market on a continuous basis, the pharma sales industry is becoming extremely competitive.That's w...
With new and improved medicinal drugs hitting the market on a continuous basis, the pharma sales industry is becoming extremely competitive. That's why it's so important for sales representatives to set their sights on the customer.
Here are just a few reasons why pharma sales reps need to be customer-focused:
1. Customers dictate the market
Just like any other industry, the world of pharmaceuticals is dictated by the wants and the needs of the customer. Without a customer-driven sales plan, pharma reps would have to rely on past sales trends and outdated statistical data to reach their sales goals.
RELATED TOPIC: 4 tips to conducting a successful digital marketing pharma campaign
With a customer focused, customer-driven sales approach pharma reps can base their pharmaceuticals and sales on the actual customer. This ensures the product meets the needs of the customer time and time again, which is extremely crucial in the competitive and ever changing pharma market.
2. Customer wants and pharma trends go hand-in-hand
Successfully selling pharmaceuticals in today's pharma market is important, but what's more important is finding sales success in future markets as well. Nowhere do market trends change more often than with health care related industries.
RELATED TOPIC: Is your medical accounting process healthy?
The health care needs of consumers change and evolve all the time, especially as health research improves and new medications are discovered.
As the following article looks at, customer wants and pharmaceutical trends go hand-in-hand, which is just another reason why the work of pharma sales reps must be customer-driven and consumer-focused.
3. Customer satisfaction is a driving force
At the heart of customer-driven sales is customer satisfaction, which is a driving force in the pharmaceutical industry. In order to meet expectations and increase sales, pharma reps must put customer satisfaction initiatives in the spotlight.
This includes reaching out to past customers to find out if expectations were met and what can be done to improve future transactions. Likewise, pharma reps must answer any and all customer questions in a timely manner.
RELATED TOPIC: TOP 10: Biggest pharmaceutical companies around the world
By keeping an open line of communication and taking all feedback to heart, pharma reps will improve their customer-driven sales tactics. This not only creates better relationships with customers, but the positive customer reviews will also help open up business opportunities with pharmaceutical vendors and distributors.
4. Customer-driven sales improve future proposals
When pharma reps know their customers through and through, it paves the way for improved sales proposals.
Knowing what kinds of medications customers are familiar with and what kind of medications they're likely to need in the future gives pharma reps the ability to tailor their proposals to each customer. This is the foundation of customer-driven sales and facilitates the entire pharma sales process.
Health care industry impact
Customer-driven sales representatives are changing the way the health care industry looks at pharmaceuticals.
RELATED TOPIC: How hospitals can financially assist patients and increase revenue
In the past, pharma reps would target a large segment of consumers in hopes of making a certain percentage of sales. However, with a customer-driven approach, pharma reps can specialize and customize their offerings. This is creating new categories of pharmaceutical sales and the health care industry is quickly jumping on the specialty bandwagon.
When it comes to increased sales and improved customer satisfaction, it's plain to see that customer-driven sales are a must for pharma reps.
About the author: Adam Groff is a freelance writer and creator of content. He writes on a variety of topics including the health care industry and marketing.