5 minutes with Chief Medical Officer Dr Mitchell Smith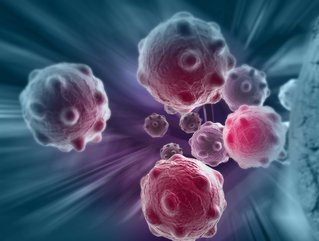 Mitchell Smith, Chief Medical Officer at the Follicular Lymphoma Foundation - founded by Meta's Nicola Mendelsohn - on new treatments for blood cancer
Hi Dr Mitchell, please introduce yourself and your role as Chief Medical Officer.
"My name is Dr Mitchell Smith, and I am the Chief Medical Officer (CMO) at the Follicular Lymphoma Foundation. I am delighted to be part of the FLF, particularly at such an exciting and significant part of its development. With rapid scientific advances leading to deeper understanding of lymphoma biology and to novel targeted therapeutics, this is an opportune time to really change the paradigm for treating Follicular Lymphoma. My key areas of focus are with the development of the Precision Medicine Programme and the design and delivery of our CURE FL Awards research grant programme.
"My main responsibilities at the FLF are:
1. To lead the scientific direction of the FLF so that we can help drive innovation in FL
2. To ensure that our PMP is delivered in a way to maximize benefit to patients and researchers
3. To develop the FLF as a trusted source of FL information for anyone and everyone with a stake in this disease."
What is Follicular Lymphoma?
"Follicular Lymphoma (FL) is a type of blood cancer that affects the lymph nodes (or glands) and it's currently incurable. We plan to change that. There are more than 100 different blood cancers, over 60 of which are types of Lymphoma. There are two main types of Lymphoma. These are Hodgkin Lymphoma and Non-Hodgkin Lymphoma.
"Follicular Lymphoma is the second most common type of Non-Hodgkin Lymphoma. It develops when white blood cells develop abnormally, increasing in number and growing in clumps called follicles inside the lymph nodes. These appear as usually painless swellings in the lymph glands found in the neck, armpits, and groin.
"Lymph glands play an important role in the immune system, acting as a filter to help fight infection. This means that people with Follicular Lymphoma can have a compromised immune system.
"Globally there are over a million people living with this currently incurable cancer. There are around 2,000 people diagnosed with Follicular Lymphoma every year in the UK and 16,500 diagnosed every year in the US."
What is the Follicular Lymphoma Foundation (FLF)?
"The Follicular Lymphoma Foundation (FLF) exists for just one purpose – to lead new and determined efforts internationally on a mission to find new treatments and a cure for Follicular Lymphoma (FL). The FLF was founded in 2019 by Nicola Mendelsohn (VP Global Business Group Meta), following her FL diagnosis.
"We are a global charity that is dedicated to improving the lives of the hundreds of thousands living with LF today, and for everyone who might be diagnosed in the future. We are the first global charity in the world solely focusing on FL and we are dedicated to finding a cure – and fast. The FLF is designed to be the delivery mechanism for treatments and cure, to move from the scientist's bench to the patient's bedside faster than ever before. We are driven by patients, working in tandem with the finest scientific and clinical minds, alongside primary research funders and pioneers, to drive industry and biotech innovators forward with the best available opportunities.
"All our programmes aim to accelerate a transformative change in scientific research, which will lead to better treatments and cures for FL patients. The people living with FL are at the heart of everything we do as a Foundation.
"We continue to work internationally and very closely with FL patient communities, such as the incredible 'Living with Follicular Lymphoma' Facebook group and our Super Supporters patient group, to ensure we as a Foundation remain centered and keep our patient focus."
Tell us about the delivery mechanism for treatments.
"The current standard of care for FL can be observed without treatment if there are no symptoms, but once treatment is indicated an intravenous combination of a chemotherapy drug (bendamustine) and a monoclonal antibody that binds to B cell, including FL cells. As patients almost always have multiple recurrences over time, they will get subsequent treatments of various types (pills, IV) with generally shorter times off treatment and more time on treatment. Excitement now centers about new classes of treatment, particularly immune therapies such as engineered T cells and bispecific antibodies that engage T cells, as well as therapy molecularly targeted to key pathways in FL development."
You've recently awarded four research grants - tell us more...
"For many people that suffer from FL, there are periods of remission into relapse and back again. Through the CURE FL Awards, we are funding investigation into areas we have identified, through a rigorous review process, as the most promising areas of research in order to understand the biology of Follicular Lymphoma and find a cure. Advances in research give us hope that curative therapies can be developed in the near future to find a cure.
"An extensive review of the FL research landscape identified two areas as the most likely to lead to curative therapies and be available to FL patients as soon as possible:
• Cellular immunotherapy (CAR-T and others). Immunotherapy is believed to hold great promise for a curative effect. Immunotherapy treatments take advantage of the body's natural defences to fight cancer
• Targeted therapies (standalone or in combination with other treatments). Targeted therapies are cancer treatments that use drugs to target specific genes and proteins that are involved in the growth and survival of cancer cells.
"These therapies have been the focus of the CURE FL Awards grants programme. Many years of clinical trials of different chemotherapy failed to show much benefit. The addition of B cell directed monoclonal antibodies, e.g., rituximab, were a major advance 25 years ago. Recent findings have generated excitement about immunotherapy, using the T cells of the immune system to attack lymphoma.
"The research being funded by CURE FL Awards takes various approaches in search of ways to make immunotherapy work better, perhaps even achieving cures. For patients who relapse early or transform and have worse outcomes despite more treatments, such therapy may be lifesaving. For patients with more indolent FL, these treatments may allow them to avoid multiple courses of therapy and cumulative side effects.
"We were attracted by the fact that each project aims to develop a novel or combination involving immuno-and targeted therapy, and also have a clinical trial available or in late-stage planning by the end of the funding period.
"We hope our leading investigative teams will make strong progress and move quickly towards trials, enabling successful outcomes to be available to patients as soon as possible."
What does 2023 hold for you?
"As someone who has spent decades taking care of patients with lymphoma, many with FL, and being involved in all aspects of research, I know the critical need to improve therapy quickly, and that to do so will require deeper understanding of biology but also of application of data on patients actually living with this disease. What I see ahead for me and the FLF is our continuing efforts to engage and support the research community and help direct efforts specifically towards FL, and our creating a patient-driven clinical-molecular linked database that is clearly needed to answer many of the unmet needs in FL.
"At the FLF we have aligned our resolutions with our mission of finding a cure and prioritising the vital steps we need to take to reach that.
• To work collaboratively with institutions globally. We will multiply our impact by joining resources and expertise throughout the academic and scientific communities and fill the gaps that are currently unmet.
• To continue to have patients at the heart of everything we do. We will ensure to involve the patient community throughout all planning, development, and implementation phases of our research, ensuring their views and experiences continue to help us shape and prioritise our efforts.
• To ensure we have the necessary financial resources to run our key research programmes. By increasing research investment, we know we can deliver actionable scientific insight."