Abbott invests €440m & creates 1000 Irish healthcare jobs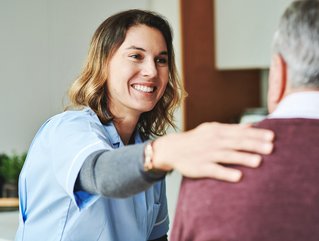 US healthcare company Abbott to invest €440m & offer 1000 jobs in Ireland for the manufacturing of glucose monitoring equipment, for diabetes treatment
US medtech giant Abbott Laboratories has announced that it will invest €440m in Ireland through a new manufacturing plant for the production of diabetes glucose monitoring equipment. Through the use of Abbott's Freestyle Libre 3 glucose monitors, those with diabetes can check their glucose levels without the finger-prick tests.
Through this investment, it will also add 1000 local jobs in Kilkenny, Ireland.
Diabetes patients to benefit from medical device manufacturing facility
Abbott's decision to invest in this manufacturing facility in Ireland is due to the fast growth of Abbott's Freestyle Libre continuous glucose monitoring systems, which are used by up to 4mn diabetes patients across the world. The plant is expected to open in 2024.
A strategic healthcare investment
IDA Ireland executive director Mary Buckley sees the investment as significant for Ireland.
"This transformative investment in a new greenfield manufacturing facility in Kilkenny is fantastic news for the SouthEast Region and for Ireland. It is also most welcome and demonstrates continued commitment to its Donegal site that it will benefit from further investment and new jobs as part of this investment and jobs announcement."
"We work well with the IDA and they were instrumental in finding a suitable site for us here in Kilkenny," said Jared Watkin, Senior Vice President at Abbott. "We have had an outstanding experience with the Irish workforce … which means it is a sensible strategic investment for us to keep going back there."