Abbott's CRM medical devices can help cardiac arrhythmia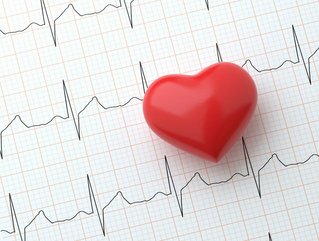 Cardiac Rhythm
Vish Charan, Divisional VP of Product Development at Abbott's CRM (Cardiac Rhythm Management) business, discusses medical devices for heart health
As Divisional Vice President of Product Development at Abbott's CRM (Cardiac Rhythm Management) business, Vish Charan leads programme management, mechanical development and power systems for the business.
Prior to this, he held various roles in development, quality and manufacturing engineering across Abbott's CRM and Heart Failure businesses. He has dedicated his entire career to Abbott and cardiac rhythm management, first joining the organisation in 2003.
Charan also has a background in business and engineering with an M.B.A and M.S. (Mechanical Engineering) from the University of California Los Angeles, and B.E. (Mechanical Engineering) from the University of Madras, India.
Hi Vish! What led you to this industry?
"I grew up in India in a family of engineers and doctors. I was motivated by the diversity of various engineering disciplines. Now, I use that motivation to develop innovative customer centric devices to solve physicians' problems and address patients' evolving needs."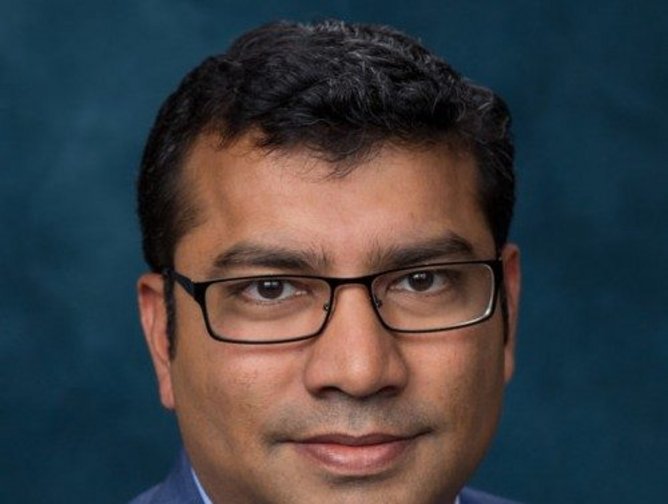 Vish Charan
How do you drive innovation?
"We drive innovation through both organic and inorganic means. When developing the latest medical technology, we actively seek out patient and physician feedback to ensure our devices meet their needs. More recently, the focus of our customer centric innovation has been on the miniaturisation of cardiac medical devices, digital solutions for remote data management and longevity of devices. For example, when designing the Aveir VR leadless pacemaker, we received feedback from patients and physicians on the importance of a pacemaker that lasted years without worrying about its battery life. We took that into consideration, and as a result, Abbott's Aveir VR has an increased projected battery life compared to other currently commercially available leadless pacemakers."
What is Abbott CRM?
"Our broad portfolio across cardiac rhythm management devices restores health and improves the quality of life for patients. From pacemakers to implantable cardioverter defibrillators (ICD) and implantable cardiac monitors (ICM), we have built an extensive portfolio of leading medical devices across the cardiac rhythm management spectrum to restore health and improve the quality of life for patients. Abbott's cardiac rhythm management devices keep the heart beating at a healthy pace with the ability to precisely diagnose, treat and manage those living with cardiac arrhythmia with versatility and efficacy, all designed to get people's hearts working better and faster.
"CRM focuses on the seamless integration of medical devices into patients; lives, saving them time and effort. Innovative technology allows the device to collect, analyse and transmit real-time data so physicians and clinicians can monitor their patients; health. The data, as well as users; direct feedback from in-person visits and Q&A sessions, improves the overall patient experience and lets engineers build better next-generation devices."
What is cardiac arrhythmias?
"A cardiac arrhythmia or heart arrhythmia is an irregular heartbeat and is a multifaceted condition. Heart rhythm problems (heart arrhythmias) occur when the electrical signals that coordinate heart beats doesn't work properly. The faulty signalling causes the heart to beat too fast (tachycardia), too slow (bradycardia) or irregularly. Cardiac arrhythmias affect millions of people globally.
"When the heart doesn't beat properly, it can't pump blood effectively. When this happens, the lungs, brain and all other organs can't work properly and may shut down or be damaged."
Tell us about the medical devices which can help this condition.
"In recent years, crucial breakthroughs in research and development in medical devices have allowed those with cardiac arrhythmia to lead better lives. Several devices that help those with these conditions include:
Pacemakers – devices that sense, monitor and pace the heart when it beats slowly. These include devices like AVEIR™ VR leadless pacemaker and Assurity MRI™ pacemaker. AVEIR™ VR is a revolutionary device as it does not require leads to the heart and is the world's only leadless pacemaker with a unique mapping capability to assess correct positioning prior to placement.
"Implantable cardiac defibrillators – Designed to monitor patients' heart rhythm continuously and detect irregular heartbeats, ICDs deliver electrical signals and controlled shocks in order to restore a normal heart rhythm when necessary.
"Cardiac monitors – very small electronic devices that are inserted under the skin in the chest, which continuously monitor heart arrhythmias and communicate this via smartphones to the physician for appropriate care management."
What is the Aveir VR?
"Aveir VR is a leadless pacemaker smaller than a AAA battery and placed directly in the heart for the treatment of patients with slow heart rhythms. It is the world's only leadless pacemaker with a unique mapping capability to help physicians assess the correct positioning of the device prior to placement. Since it is leadless, it does not require any lead electrode wires, which minimises the risk of infection. Aveir VR has an increased projected battery life that can be up to two times longer than other commercially available leadless pacemakers when using the International Organisation for Standardisation (ISO) standard settings."
What do the next 12 months hold for you and the company?
"Today, the Aveir VR leadless pacemaker has a digital communication system compatible between the pacemaker and the programmer. Its innovative design is compatible for tomorrow's advancements. The Aveir VR has the capabilities to communicate between two pacemaker devices in both chambers of the heart. The next 12 months are extremely exciting as we continue to bring to market Aveir VR in the U.S. and many geographies around the world. As Aveir is designed to be future-ready, we are in the midst of an exciting global clinical trial for Aveir DR (a dual-chamber leadless pacemaker). In 2022, we successfully implanted our first Aveir DR in a patient.
"We are also innovating aggressively on better remote data management on all platforms, including insertable cardiac monitors."