AI company Atomwise raises $45mn in Series A funding, attracts the attention of the pharma industry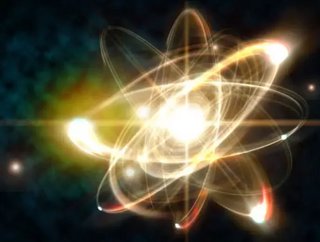 In a bid to discover new medicines and agricultural compounds, AI company Atomwise has developed its ground-breaking technology, AtomNet. Working like a...
In a bid to discover new medicines and agricultural compounds, AI company Atomwise has developed its ground-breaking technology, AtomNet. Working like a human chemist, the digital tool uses deep learning algorithms and supercomputers to analyse millions of potential molecules each day, reducing the time to develop new drugs.
Raising $45mn in growth funding, led by Monsanto Growth Ventures, DCVC (Data Collective), and B Capital Group, the company has a long-term vision to be the preferred AI partner for the pharmaceutical sector, as well as the biotech and agrochemical industry.
Established in 2012, it has witnessed exponential growth over the last two years and has launched more than 50 discovery projects in partnership with the world's top research companies and universities. Additionally, it has partnered with four of the top 10 US pharmaceutical companies. Through its many partnering programs and robust venture funding, it aims to gain further partnerships to address global health challenges.
Previous investors Y Combinator, Khosla Ventures and DFJ also participated in its Series A financing round, alongside new investors Baidu Ventures, Tencent, and Dolby Family Ventures. The oversubscribed round brings Atomwise's total capital raised to more than $51 million.
The Atomwise approach demonstrates a new model for a pharmaceutical industry that is facing a crisis of declining productivity, spending more on research each year, yet achieving fewer breakthroughs per dollar.
See also
"With our initial work in 2012, Atomwise became the first startup to commercialize deep neural networks for drug discovery," explained Dr Abraham Heifets, Co-founder and CEO of Atomwise.
"With our partners, Atomwise has brought the power of artificial intelligence to breakthrough research on deadly viruses, several forms of cancer, neurodegenerative diseases, metabolic diseases, life-threatening bacteria, endemic parasites, and crop-blighting fungi in agriculture," observed Dr Izhar Wallach, Co-Founder and CTO of Atomwise.
Similar to software used to design airplanes and computer chips in simulation, Atomwise will gain the ability to predict the production of new medicines and reduce both the cost and time taken within potential testing. The company has identified "active" hit compounds at a rate up to 10,000X higher than the physical high-throughput screening methods it augments and screens over 10 million compounds each day.
Aside from a significant increase in discovery productivity, AtomNet also provides greater understanding of the toxicity, side effects, mechanism of action, and efficacy of a drug, far earlier than typical in a drug pipeline.
"The one-trillion-dollar global pharmaceutical industry is rapidly shifting toward AI-driven R&D productivity and Atomwise is clearly leading this charge," added Gavin Teo, Partner at B Capital Group.
The increased funds will provide Atomwise with the ability to scale up its operations and drive future growth within its research and development capabilities, in order to drive further tech driven solutions across the healthcare sector.