Anthem to become largest US health insurer after $54B Cigna acquisition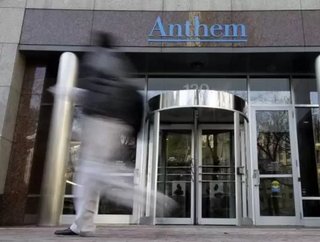 Another pair of health insurance giants are about to become one. Anthem (ANTM) has agreed to acquire rival Cigna (CI) in a $54.2 billion deal, creating...
Another pair of health insurance giants are about to become one. Anthem (ANTM) has agreed to acquire rival Cigna (CI) in a $54.2 billion deal, creating the health insurance industry's largest company by enrollment.
Expected to close in the second half of 2016, if the deal passes state regulatory approvals and other requirements, the merged insurer would cover 53 million members.
Changing the health insurance industry
Upon merging, there would only be three major players in the insurance industry: Aetna (AET), UnitedHealth (UNH), and of course, Anthem.
RELATED TOPIC: Health care M&A activity continues to soar in 2015
Earlier this month, Aetna struck a deal to buy Humana (HUM) for $37 billion, according to CNN Money, and UnitedHealth just completed its own $12.8 billion acquisition of Catamaran, a pharmacy-benefits manager and prescription provider.
Health officials are concerned that the mergers will place too much power in just a handful of insurance companies, and there are also worries that costs will go up because of less competition.
"These mergers must be seriously scrutinized to ensure that consumers and healthcare providers are protected from mega-insurer market power abuse," Sen. Richard Blumenthal (D-Conn.) told the LA Times.
"Anthem already dominates the employer-based insurance markets in 10 of the 14 states where it owns Blue Cross Blue Shield plans, and the addition of Cigna leaves employers in those states with even less choice than they have now," Paula Wade, an analyst at Decision Resources Group in Burlington, Mass., added.
RELATED TOPIC: TOP 10: Best USA health care companies to work for
But the health insurers are defending their move.
In a conference call on Friday, July 24, with analysts, Joseph Swedish, Anthem's chief executive, said, "We believe this is the best transaction for both companies. We will create a company that will transform health care and benefits for consumers."
Looking at the Affordable Care Act
The ACA has put pressure on health insurers to cut costs and improve care coordination, which has led analysts to believe is the reason behind the rise of mergers and acquisitions. But the act has also pushed for more insurance competition, particularly in the public exchange markets.
"The purpose of Obamacare was to provide a breadth of competition to health care markets in which there was too much concentration," David Balto, an antitrust attorney who formerly worked for the Department of Justice and the Federal Trade Commission told Modern Healthcare. "Permitting these mergers would be a giant step backwards."
RELATED TOPIC: Billionaire firm NantHealth to become IPO with Allscripts investment
Because of the sheer size of the companies, state and federal antitrust regulators will likely examine the deals closely. Joshua Raskin, an analyst at Barclays Capital, told Modern Healthcare he believes the Anthem and Aetna deals will ultimately go through, since all parties involved have legal advisers on board who likely have anticipated such questions. However, Anthem and Aetna may have to divest some of their health plans to maintain local competition, especially in the private Medicare Advantage market, Raskin said.
Details of the merger
Anthem is expected to pay $188 a share for Cigna. About 55 percent of the deal will be financed through cash and the remaining will be funded by shares of Anthem's stock.
RELATED TOPIC: Is this the best alternative to health care M&A?
About 15 percent of revenue will come from Medicaid and Medicare members, and Anthem will also be gaining Cigna's growing international business. If Anthem or Cigna aborts the deal, a $2 billion break-up fee would go into effect. Shareholders must approve the deal as well.
Swedish will continue to serve as chairman and chief executive. Cigna CEO David Cordani will be his No. 2 as president and chief operating officer. Cordani will also join the Anthem board along with four other Cigna directors.
Read the latest edition of Healthcare Global magazine!
[SOURCE: CNN Money, LA Times, Modern Healthcare]