Asbestos found in Australian toys has industry on edge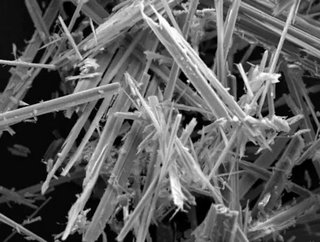 Not even toys are safe anymore. As our sister site Business Review Australiarecently reported, cancer-causing asbestos fibers have been discovered in a...
Not even toys are safe anymore.
As our sister site Business Review Australia recently reported, cancer-causing asbestos fibers have been discovered in a wide variety of children's toys throughout Australia. The main culprits are crayons as well as science kits containing black and white finger powder.
Each of the products that tested positive for asbestos were manufactured by companies in China. In 2000, previous tests perfromed by the U.S. also found asbestos in crayons imported from China.
RELATED TOPIC: Australian medical tourism: Good for the economy but bad for local health?
The Chinese company Amscan produced some of the crayons, which are available from several online retailers and party suppliers. It is the world's largest designer, manufacturer and distributor of decorated party good and party accessories.
Toys "R" Us—a giant in the toy industry—made one of the lab kits containing asbestos. The company told Time magazine it was, "Reviewing the referenced report, along with supplier test reports, to ensure full compliance to our strict safety standards."
RELATED TOPIC: An exploration of the Australian healthcare system
Asbestos is a set of six naturally-occurring minerals, and continuous inhalation of its fibers can trigger life-threatening illnesses such as cancer. The diseases that stem from inhaling the fibers can emerge decades after the exposure has ended.
This recent discovery was made in the United States, as tests were conducted at the Scientific Analytical Institute in Greensboro, N.C. and were overseen by the environmental non-profit Environmental Working Group (EWG) Action Fund. According to the report, 28 boxes of crayons were tested and asbestos was found in four of them.
It is not known how asbestos got into the crayons, although it is possible it stems from a contaminant of talc used as a binding agent.
RELATED TOPIC: Samsung Australia launches game-changing health and medical equipment division
Although the Federal Department of Health recently said occasional exposure to low levels of fibers only presents a low risk to the health of humans, international experts responded by warning that exposure to children can be even more serious.
According to the U.S. Center for Disease Control and Prevention, exposure to asbestos as a child allows more time for an asbestos-related illness to develop later in life. EWG believes the crayons emit asbestos fibers as children use them.
Now, momentum is building up across the globe to help eliminate asbestos in children's toys, as supporters are pleading with retailers to end distribution of products containing the deadly fiber.
Companies making these products would be wise to stay out of the crossfire.