Cervical screening self tests should be available worldwide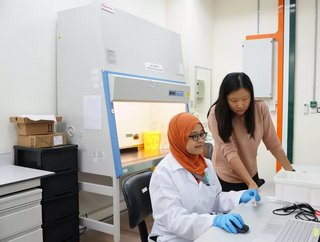 Malaysia has implemented the world's first integrated cervical screening self test solution
In November 2020, while the world was in the grip of the COVID-19 pandemic, the WHO launched the Global Strategy to Accelerate the Elimination of Cervical Cancer. This strategy recognises the potential for HPV vaccination, cervical screening, and treatment programs that could rid the world of this type of cancer before the end of this century. 
In some countries, cervical cancer is already on the brink of elimination. Australia is poised to be cervical cancer free as soon as 2028. Canada is taking action to eliminate the disease within the next two decades, while Zambia is on track to see a 30% mortality reduction by 2030. 
Cervical cancer is a completely preventable disease, yet 600,000 women continue to be diagnosed with it every year and more than 300,000 women will die from the disease in 2021 alone. Screening is widely regarded as one of the best prevention tools, and 
has been available since the 1940s.  According to Roche Diagnostics, cervical cancer rates have decreased by as much as 65% over the past four decades in countries with established screening programs.  
However cervical screening tests can be uncomfortable for many women, and cause embarrassment and also anxiety. Usually administered by a doctor or nurse, cervical screening traditionally involves inserting a speculum into the vagina and using a small brush to collect cells from the cervix. The cells are then placed in a small tube and sent to a pathology lab to be assessed for abnormalities or precancerous lesions. 
There are other barriers that prevent women from having cervical screenings that can be tough to break down, such as lack of time, fear of the results, past sexual trauma, and cultural barriers. 
In 2017 Australia made broad changes to its National Cervical Screening Program, which included making a self-collection technique available so that eligible women could take their own sample without having to be examined by a health professional. The sample is then processed by an accredited laboratory and if HPV is detected, the patient will be contacted by their healthcare provider for follow up care. 
VCS Foundation's pathology laboratory was the first in Australia to gain accreditation to analyse self-collected HPV samples. The lab offers HPV self-collection testing throughout the country, even reaching remote locations. 
During the pandemic VCS noticed a sharp decline in the numbers of cervical screenings, and in response launched a home-based self-collection initiative for screenings to remain accessible. This enabled healthcare professionals to send self-sampling kits to eligible women following a telehealth assessment. 
While the pandemic caused cancer screenings to plummet all over the world, an unexpected silver lining emerged. Cate McGavin, Marketing Manager at Roche Diagnostics Australia, says that one of the consequences of COVID-19 was that testing instruments are being exported across the globe, that can also be used for HPV testing. 
"In Australia, we've had instruments in place for HPV testing which have been used for COVID testing" she says. "Conversely, instruments have been placed in other countries for COVID testing which can now be used for HPV testing." 
This is potentially good news for low and middle income countries where cervical screening rates remain low and where it is estimated that 85% of the world's cervical cancer deaths happen.   
One of these countries is Malaysia, where it is the third most common type of cancer, and  only 15% of women receive regular cervical screenings. 
Since 2019 VCS Foundation has been working with the University of Malaysia and the Malaysian Ministry of Health to encourage self testing. The initiative, now known as Program ROSE, (ROSE is an acronym standing for Removing Obstacles to cervical ScrEening) integrates HPV self testing and an e-health platform. 
After a woman connects with Program ROSE at her local health clinic, she is given a self-collection kit. After supplying a sample all follow up care is done on the online platform via a phone. If abnormalities are detected, she is linked with a hospital for further consultation.  
Malaysia is the first country in the world to deliver this integrated cervical screening solution, and it provides a model for other regions in the Western Pacific Region to follow. It has been successful among the women who have used it - a survey conducted by Program ROSE revealed that 95% of women preferred the ROSE method over conventional screenings, and 97% said that they would recommend the program to a friend. 
Now a campaign called Conquering Cancer is calling on policy makers to prioritise this technique for eligible women in their region, along with implementing the WHO's Global Strategy. 
"The lives of 62 million women can be saved from this preventable disease. Expanding the availability of HPV self-collection for eligible women everywhere will help to create a more equal pathway towards global cervical cancer elimination."