Australia begins putting more focus on mental health for employees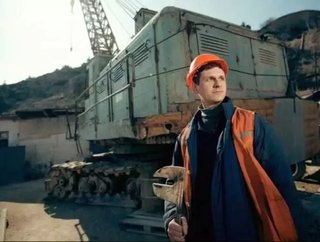 As our sister site Business Review Australia previously wrote, Mining and finance giants throughout Australia have been urged to provide more informatio...
As our sister site Business Review Australia previously wrote, Mining and finance giants throughout Australia have been urged to provide more information on how they support mental health of their employees.
This comes as result of a new report by the Australian Council of Superannuation Investors (ACSI), which discovered Australia lags behind other countries in this area.
Recently, investors began applying increased pressure on Aussie companies to focus on the economic and financial costs of mental health, which could eventually lead to higher insurance claims as well as decreased productivity.
RELATED TOPIC: OPINION: The Failing Stigma and Treatment of Mental Illness
ACSI chief executive Loiuse Davidson believes providing more information on mental health is important for assisting investors to access environmental, social and corporate governance issues.
"A lack of reliable and comparable disclosure of corporate performance, beyond that contained in traditional financial reporting, can undermine effective communication of these longer-term measures of business success by company boards to their owners," said Davidson.
The research found about 30 per cent of large mining and financial companies release little information regarding mental well-being support of its staff and the effectiveness of the programs it incorporates.
RELATED TOPIC: This is How We Can End Mental Health Stigma Around the World
In the finance industry, which reportedly has an above average rate of self-stated mental health problems, about a third of companies surveyed had data on staff turnover, while 25 per cent had numbers on workforce satisfaction.
In addition, about 60 per cent of financial businesses had either good or moderate disclosure in those areas, compared to 87 per cent of similar companies in the United Kingdom.
Meanwhile, the mining industry has also begun conducting more research into mental health of its workforce due to the constant strain on fly-in, fly-out (FIFO) employees' personal lives. While over half of the mining companies have well-being programs, only a few disclosed details on worker satisfaction, absenteeism, turnover and overtime.
RELATED TOPIC: Australian medical tourism: Good for the economy but bad for local health?
After a recent string of nine suicides by FIFO workers in Western Australia over the span of a year, a parliamentary company recommended that mining companies begin using "even-time rosters" for FIFO workers. It was found that mental health problems within the FIFO workforce was at about 30 percent, which is significantly higher than the nation's average of 20 percent.
Studies show that fatigue is among the main reasons for the large percentage of workers. Although the mining industry employs nearly 150,000 people across Australia and is very profitable, it is also among the most challenging for its workers.