Bachem turns 50 - a timeline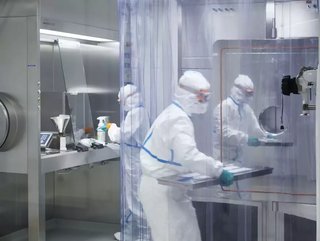 Bachem
As Bachem turns 50, we take a look at the company's history
Bachem, a supplier to pharmaceutical and biotechnology companies worldwide, is celebrating its 50th anniversary this month. We take a look at the Swiss company's history.
1971 - beginnings
Bachem is founded by entrepreneur Peter Grogg in Liestal, a small town near Basel in Switzerland. Grogg started the firm with just two employees, and with a focus on peptide synthesis - peptides are composed of amino acids that have a variety of functions treating health conditions such as cancer and diabetes.
1977 - 1981 - early growth
Bachem moves its headquarters to the Swiss town of Bubendorf, with eight employees. In 1978 the company produces peptides for use in medicines for the first time. In 1981 production capacity triples and the workforce grows to 150.
1987 - 1996 - worldwide expansion
The company expands into the US with Bachem Bioscience, Inc. in Philadelphia. To strengthen its presence in Europe, Bachem opens sales and marketing centres in Germany in 1988.
Further sales centres open in France in 1993. By 1995 the company employs 190 people. In 1996 it acquires the second largest manufacturer of peptides in the world and forms Bachem California with a site in Torrance.
1998 - 2003 - Bachem goes public
Bachem company goes public and lists shares on the Swiss Stock Exchange. Further acquisitions include Peninsula Laboratories, Inc, based in California, and Sochinaz SA, a Swiss-based manufacturer of active pharmaceutical ingredients. By 2001, the company has 500 employees and sales reach 141 million CHF.
In 2003 the organisation is given a new legal holding structure to support its continued growth, which remains in place to this day.
2007 - 2013 - acquisitions
Bachem acquires a brand by Merck Biosciences for ready-to-use clinical trial materials and related services.
In 2013, together with GlyTech, Inc. Bachem announces the development of a new amino acid that can help to treat multiple sclerosis, with a world market of more than $4 billion.
In 2015 it acquires the American Peptide Company (APC), which becomes integrated into Bachem Americas.
2016 - 2019 - a global leader
In 2016 the group opens a new building dedicated to R&D projects and small series production in Bubendorf. With a total of 1,022 employees, the workforce exceeds the 1,000 mark for the first time in the company's history. Sales are over the 200 million mark for the first time at 236.5 million CHF.
Bachem expands into Asia with the establishment of a new company in Tokyo called Bachem Japan K.K.
By 2019 Bachem has a growing oligonucleotide portfolio - these are DNA molecules used in genetic testing, research, and forensics. It is hoped this will become a significant product range in the future.
2020 - COVID-19
Despite the COVID-19 pandemic, Bachem secures its supply of active ingredients, and even increases it in critical areas. Sales exceed the 400 million Swiss franc mark for the first time, and 272 new employees are hired.
2021 - a milestone anniversary
Bachem celebrates its 50th anniversary and position as a global leader in the manufacture of peptides. While it remains headquartered in Bubendorf, the company employs 1,500 people at six locations worldwide. In the next five years there are plans to continue expanding.
Commemorating the company's anniversary, Kuno Sommer, Chairman of the Board of Directors, said: "Bachem's exceptional success story from a small laboratory to a global market leader is closely linked to Peter Grogg's values, and has been shaped by innovation, consistent quality and cost awareness, as well as by entrepreneurial vision."