Is This the Best Alternative to Health Care M&A?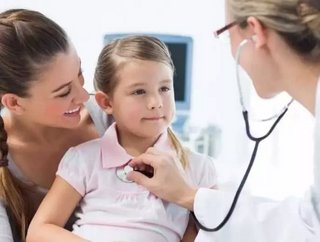 Most analysts agree that this year will be full of health care acquisitions. In fact, when looking to 2015, Tom Baldosaro, CFO at South Jersey Healthcar...
Most analysts agree that this year will be full of health care acquisitions. In fact, when looking to 2015, Tom Baldosaro, CFO at South Jersey Healthcare Regional Medical Center in Vineland, New Jersey, believes the following: "Big is going to be better. Small is not going to survive."
That's certainly the case so far as there have been a record number of health care mergers and acquisitions of all sorts in the industry, and one of the main justifications for this influx is the greater integration between the physicians and the teams that care for patients.
But while M&A in the health care space may improve the efficiency of shared services such as human resources and finances, they may actually make it more difficult to improve the coordination of care.
According to Harvard Business Review, "the challenges of combining and managing the resources and operations of the different organizations and aligning their cultures may actually make the goal of integrated, patient-centered care much harder to achieve."
So what's the alternative?
In short, high-quality clinical affiliations where providers share best practices and easily consult with each other about patients even if they are independent.
The Mayo Clinic is one source that believes remaining independent and forging a clinical affiliation is a powerful alternative means for integrating care. They further believe it complements local expertise and helps ensure that a particular service is delivered at the place where its value is highest.
The Mayo Clinic elected to adopt this mindset back in 2011 and chose to support independent medical centers by creating the Mayo Clinic Care Network.
"We offer scalable and comprehensive services that help providers keep more care local, making it less fragmented and less costly for patients. In addition, this approach helps to stem the migration of patients to other providers," the clinic stated.
[READ MORE] 9 Ways to Solve Hospital Communication Problems that Inhibit Patient Care
To date, clinical collaboration is provided by the Mayo Clinic via three particular information-sharing technologies.
eConsults to allow network physicians to connect electronically with Mayo specialists and subspecialists when they want additional input regarding a patient's care. This formally documented consultation allows the network physician to bring that additional expertise to the patient within the current care continuum.
AskMayoExpert to provide point-of-care medical information compiled by Mayo physicians on disease management, care guidelines, treatment recommendations, and reference materials for a wide variety of medical conditions. The web-based information system can deliver Mayo's clinical knowledge to desktop computers or mobile devices.
eTumor Board Conferences to allow physicians to connect via live videoconferences to present and discuss management of complex cancer cases with a Mayo Clinic multidisciplinary panel and other members of the network.
Members also have access to additional services through the network, including business and operational consulting and an extensive library of patient education materials developed by Mayo Clinic. Archived Grand Rounds allow network providers to view presentations by Mayo Clinic physicians and scientists from various internal medical conferences.
To be admitted to the Mayo Clinic Care Network, prospective members must be quality organizations that have a patient-centered culture, a desire to remain independent, and an interest in establishing a clinical collaboration. They go through rigorous due diligence — a formal, detailed review that includes a thorough assessment of the organization's governance structure, clinical practice (including patient safety), quality and service, as well as an evaluation of business practices such as legal, compliance, finance, human resources and information technology.
"Some network members have described this evaluation process as similar to the accreditation process of Joint Commission on the Accreditation of Healthcare Organizations," wrote David Hayes, medical director of the Mayo Clinic Care Network, in a recent post. "At first, we believed members would be located near Mayo's campuses in Minnesota, Arizona and Florida. But we quickly discovered that there was an appetite for this type of collaboration across the country. The network currently has 31 members located across 18 U.S. states as well as Puerto Rico and Mexico."
To date, physician collaboration through the network is proving beneficial both to Mayo Clinic and network members. Network physicians are able to keep more care of their patients local while providing them additional peace of mind, and it has helped stem the migration of their patients to other providers for second opinions.
[READ MORE] 3 Ways Hospital CEOs Can Prepare for Rising Insurance Premiums in 2015
"The collaboration helps keep Mayo Clinic's expertise relevant and allows it to be an option for patients needing specialty care not available in their communities," added Hayes. "We also see the network as a source of revenues — both from the subscriptions paid by members and the patients they refer to us."
In 2014, network members have submitted nearly 2,000 eConsults, and the volume is rapidly increasing. Each request represents a physician who believes that collaboration will best serve the patient. Of these eConsults, less than 15% of those patients were referred to Mayo Clinic for additional assessment or specialty care. The remainder — the vast majority — have been able to receive high-quality, cost-effective care close to home.
"Academic medical centers like Mayo Clinic can and should foster a collaborative environment that promotes integrated, patient-focused care," concluded Hayes. "When care givers can address the needs of the patient and provide the right care at the right place and the right time, everyone benefits."