Cancer Research UK is Tesco's 'Charity of the Year'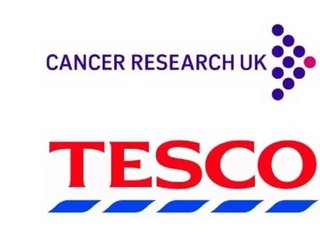 UK supermarket chain Tesco has selected Cancer Research UK, the largest independent cancer charity in the world, to be its 'Charity of the Year f...
UK supermarket chain Tesco has selected Cancer Research UK, the largest independent cancer charity in the world, to be its 'Charity of the Year' for 2012.
Tesco will be aiming to raise £10 million in funds for the organisation, through its customers, staff and suppliers of the store.
It is thought Cancer Research UK will use the financial support from Tesco to enhance its research into the disease, work on early diagnosis and prevention techniques and launch a new advertising campaign.
To read the latest edition of Healthcare Global, click here
Specifically, about 100 local Cancer Research UK research programmes into the early detection of cancer will be supported by Tesco.
The new awareness campaign will also encourage people to go to the doctors should they have any signs or symptoms of cancer and will also work to limit people's anxiety of the disease.
Tesco already has a well established partnership with the charity, having been the main sponsor of its Race for Life event for the past ten years.
This is a role that the company has agreed to uphold for the coming three years and it is hoping it will raise an extra £3 million.
Commenting on the new partnership, the CEO of Tesco, Richard Basher, said: "I'm delighted to announce our increased commitment to Cancer Research UK - an amazing organisation, which has saved so many lives already through its ground-breaking research.
"I'm particularly pleased that the partnership builds on our continued support of Race for Life," he said.
"During the past 10 years over two-thirds of Tesco staff have taken part or supported this great event, raising £7.5 million themselves and helping the Race for Life series as a whole to reach its overall total to date of £457 million.
"We hope selecting Cancer Research UK as our Charity of the Year will help them fund more life-saving research."
Basher added: "Tesco's passion for research into cancer was ignited by a young woman's struggle with cachexia, also known as wasting syndrome, linked to her cancer.
"We have already funded a pilot study in this area, providing free, nutritious food for young cancer sufferers in hospital, but more research is needed into this and many other areas of cancer."
Meanwhile, the Chief Executive of Cancer Research UK, Dr Harpal Kumar, said of the new venture: "We're delighted to be Tesco's charity of the year. This opens a new and exciting chapter in our relationship.
"For the past 10 years Tesco has embraced Race for Life and in doing so has played a key role in making the event series the success it is today. 
"By working together this partnership can make a significant contribution towards our research, helping to ensure that many more people survive cancer in the future," Kumar added.
Paul Burstow, Care Services Minister, expanded: "Cancer Research UK does incredible work in enabling us to better understand how to prevent, diagnose and treat cancer.
"More than one in three people will be affected by cancer during their life, and that is why it is so pleasing to hear that Tesco has chosen Cancer Research UK as its Charity of the Year 2012.
"I hope that this partnership will help raise more money for Cancer Research UK to continue its fantastic work," he said.
Since 1988, when Tesco launched its Charity of the Year scheme, it has raised over £60 million for various different charities and good causes across the UK.
The Healthcare Global magazine is now available on the iPad. Click here to download it.