Cegedim launches communications platform for pharmacies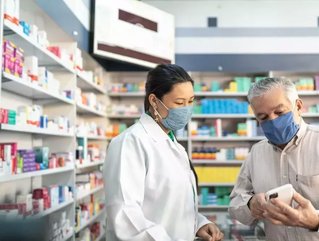 Cegedim's new digital platform for pharmacies aims to improve engagement with customers...
Cegedim Healthcare Solutions, the UK healthcare division of global technology company Cegedim, has launched a new platform to make communications and marketing easier for multi-site pharmacy operators. 
Pharmacy Display is a stand-alone hardware, software and service-based tool, designed to overcome the key business challenges of pharmacies operating a retail model while serving the UK's National Health Service (NHS). 
The platform includes digital displays to engage customers; a web-based content management system with scheduling tools that enable the delivery of compliant marketing campaigns; and managed content created and curated by Cegedim's Pharmacy Display team, including assets for planning and executing marketing plans. 
This includes a dedicated content library with both core content assets and the individual pharmacy's own content, RSS-feeds for real-time content integration; and monitoring and metrics reporting, to help with monitoring reach for both the NHS and advertisers. 
Before creating the platform Cegedim carried out a survey of 180 community pharmacies in the UK and found that driving demand was of equal or higher importance to over-the-counter sales for 82 per cent of respondents. 
Additionally 54 per cent said they had either a basic or non-existent marketing plan, particularly among those with less than 20 sites. An in-store trial found that digital displays helped engage customers. 
Gianpiero Celino, Clinical Director at Cegedim Healthcare Solutions explains that community pharmacies face multiple challenges as a consequence of their dual role as NHS service provider and retailer. "Traditional customer communications – be that to highlight new services, achieve NHS compliance, or deliver retail advertising campaigns – have largely been manual, centred around physical window posters or printed material. 
"These are highly static, cumbersome to deliver and resource heavy; simply no longer in keeping with either today's customer expectations or the need for greater and more agile communications.
"Cegedim is committed to helping our pharmacy customers to harness innovation that is going to add bottom line value to their business. Through discussions with existing customers and our wider market survey, we believe we have developed a complete and compelling offering for UK retail pharmacy in Pharmacy Display."