Cervest's Kate Rodger on sustainability in pharmaceuticals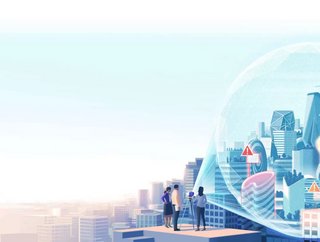 Kate Rodger of climate intelligence company Cervest discusses how pharmaceutical companies & their supply chains can become more sustainable
In every sector, effort is being made to reduce emissions and make a move on the clean energy transition. It's vital in keeping customers and stakeholders satisfied and also in preparing for a future without reliance on fossil fuels.
Yet progress in the pharmaceutical sector is slow, with some arguing that it's due to the essential work healthcare is responsible for and the growing fragility of the industry over the past two years.
The World Health Organisation has warned that climate change will have a huge impact on human health, forecasting up to 250,000 deaths from malnutrition, malaria, diarrhoea and heat stress each year across 2030 to 2050. Beyond that, it is unclear.
Already in 2022, extreme weather has resulted in deaths across the world. In the UK, a 40 degree heat wave in July was responsible for up to 1,000 deaths, mostly in the elderly. In Pakistan, another heat wave caused glaciers to melt and unusually heavy monsoon rainfall. One third of Pakistan is underwater and there have been 1,559 recorded deaths. Both of these events are believed to have been caused by climate change.
The pharmaceutical industry is no different to other sectors – the desire for sustainable change is there, but knowing where to begin is difficult.
Kate Rodger is Head of Customer Success at climate intelligence (CI) company Cervest, which offers science-backed climate intelligence for businesses. Rodger's work investigates how businesses can use technology to solve challenges, including how the global pharmaceutical sector can become more sustainable and strengthen its supply chain.
"The pharmaceutical industry is highly vulnerable to the effects of climate change. Any disruption to the production or distribution of pharmaceutical products can have significant cost implications for the company, not to mention health ramifications for people across the globe," explains Rodger. "Imagine if, during the height of the pandemic, one of the factories producing COVID-19 vaccines had been wiped out by flooding, or its production capacity plummeted due to complications from heat stress?
"Outside of an exceptional event like a global pandemic, production and supply chain continuity is critical. Pharma companies simply cannot afford climate impacts that reduce resource availability, increase raw material cost (due to scarcity), or create higher maintenance, repair and replacement costs of damaged assets and equipment."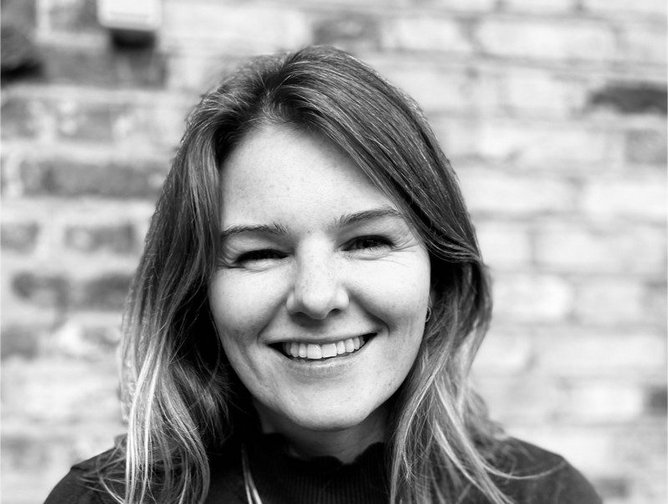 The pharmaceutical industry is one of the biggest contributors to global emissions
Results from studies show that the pharmaceutical industry has a huge carbon footprint.
"The designation as one of the biggest contributors to global greenhouse gas (GHG) emissions relates to the pharma industry's heavy resource use in product development and production – including large-scale water consumption – and its complex supply chains with large carbon footprints," says Rodger. "Beyond carbon intensity, pharmaceutical operations rely heavily on water in various production processes."
Water availability is becoming a sustainability challenge that companies are looking to improve. According to data from Water Footprint, in 2020, pharma manufacturing was responsible for 23% of global water usage.
"Furthermore, the 2020 CDP Global Water report showed that biotech, healthcare and pharma companies reported maximum financial impacts of water risks totalling US$5.29bn – 38% higher than the cost of addressing them (US$3.81bn)," adds Rodger.
Pharmaceutical companies can become more sustainable through an independently-verified examination of their supply chains. From the boardroom to the factory floor, employees must be educated to make these gradual changes. Rodger believes that pharmaceutical companies must understand their climate risks in order to become more sustainable.
"Many companies have made Net Zero and decarbonisation targets the cornerstone of their sustainability strategy and while it's an excellent place to start, Net Zero on its own is insufficient," explains Rodger. "The other, equally important part of sustainability planning is physical risk – protecting physical assets, including manufacturing plants and distribution centres, from the effects of accelerating climate events."
Cervest's founder & CEO Iggy Bassi has warned that, regardless of hitting Net Zero, there will still be environmental problems that humanity must face.
"Reaching Net Zero is vital to future climate stability, but even if we were to attain this goal tomorrow, decades of historic emissions mean that climate volatility is now locked into Earth's system for years to come," Bassi said.
Cervest believes that it is critical for pharmaceutical businesses to understand the climate risks facing their built assets, in order for them to begin the clean energy transition.
"Thanks to recent scientific and computing advances, pharma leaders can self-screen assets for climate risk and use the resulting climate intelligence to assess climate risk at the portfolio and asset level, and feed those insights into decision-making," says Rodger. "Cervest makes climate intelligence insights available 'on demand' to decision-makers through our EarthScan product. Pharma companies are using EarthScan to assess and quantify the climate risks impacting their assets – their own and those across their supply networks. EarthScan uniquely enables them to assess risk simultaneously across different timeframes, risk categories and climate scenarios. Using these insights, they can make informed adaptation decisions."
How the pharmaceutical industry can become sustainable
Boxes of medicine often come with an instruction leaflet in many different languages, but the patient only needs one. For those who buy the medicine on repeat, they may read the leaflet the first time they use it, but not on subsequent purchases. This means that most of the paper used in medicine box leaflets is unused – but not without a carbon footprint. Yet, in the smartphone era, a simple QR code on the medicine's packaging can explain everything to the patient in their language –this is one of the many steps the pharmaceutical industry can take to become more sustainable.
Rodger's message to the pharma industry is that it must recognise how vulnerable it is to the effects of climate change.
"We are already seeing climate change directly impact manufacturing operations, supply chain continuity and resource availability," says Rodger. "Overlooking the impact of physical climate risk at the asset level may lead, at best, to expensive short-term adaptation measures and, at worst, stranded assets, operational disruption and losing out to competitors better placed to scale operations. To meet the growing demand and market opportunity, pharma companies must invest now to pinpoint risk, climate-align decisions, and build asset resilience."
In the fight against man-made climate change and the push towards clean energy, expensive short-term adaptation will lead to long-term prosperity. Climate intelligence can make this possible.