CONNEQT to release new arterial health monitor in early 2023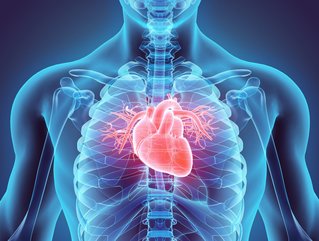 Craig Cooper, co-founder and CEO of CONNEQT, discusses his new arterial health monitor medical device to revolutionise home health
Global health technology company CardieX is set to release the world's first dual blood pressure and arterial health monitor called the Pulse, under its new subsidiary CONNEQT.
The world's first arterial health monitor
Upon its release in early 2023 pending FDA clearance, the CONNEQT Pulse ("Pulse") will be the world's first arterial health monitor to incorporate a full suite of patented and trademarked heart and vascular health parameters beyond traditional blood pressure. The device was designed to revolutionise home health, remote patient monitoring, and decentralised clinical trial markets. Pulse is powered by the company's "gold standard" SphygmoCor® technology, which has long been used in research, hospitals and by specialist physicians to obtain deep arterial health insights.
SphygomoCor® non-invasively measures central aortic waveforms and enables insights into multiple clinically relevant arterial health indicators like arterial stiffness, central blood pressure (the blood pressure at your heart and major organs), pulse pressures and other key indicators of the vascular health of major organs. Measuring central blood pressure at the heart is considered to be superior to standard measurements of blood pressure at the arm (known as brachial blood pressure) largely due to the proximity of the heart to the major organs. SphygmoCor® technology has been in use for over 20 years by researchers, specialist clinicians, and pharmaceutical companies looking to obtain advanced arterial health insights beyond brachial blood pressure.
Supporting arterial health with medical devices
The Pulse will give patients access to much more than brachial blood pressure. Some of the other heart health metrics the Pulse provides include:
Arterial Age (ArtyAge®), a measurement of both augmentation pressure and heart rate;
Exercise Capacity®, an index of myocardial oxygen supply and demand;
Heart Stress (HSX™), an index based on proprietary algorithms that measure stress on the heart; and
TruHR®, a clinical grade beat-to-beat heart rate similar to that obtained in a hospital setting.
For patients, the Pulse syncs with the CONNEQT app, giving them easy-to-access insights into their arterial health. For physicians, Pulse syncs with a Patient Management Portal, allowing them to remotely manage and monitor patients through a cloud-based, HIPAA-compliant digital platform. Both clinicians and patients can customise and prioritise which parameters patients see on the Pulse through the app, meaning they can personalise screens and device features based on their specific health conditions. For example, a patient at risk for Alzheimer's may wish to prioritise the display of central pulse pressure and arterial stiffness - key indicators of brain health. The ability to personalise features like this is a world's-first in a blood pressure device.
The Pulse will be a game changer for a wide range of patients. Aging adults who like to keep track of their heart health will have access to advanced metrics without having to leave the house to see their doctor. Athletes will be able to understand more about their heart health than the typical resting heart rate and heart rate variability measurements many other wearables provide. Young, healthy individuals who typically don't track their heart health can easily see detailed insights and have a deeper understanding of their body's overall health.
Pulse also enables advanced arterial health insights for remote patient monitoring, and deep clinical insights for decentralised clinical trials - features not available in standard blood pressure monitors.
The device is currently under FDA review and is tentatively scheduled to be released in January 2023. To keep up-to-date on the Pulse's availability, please visit conneqthealth.com.


By Craig Cooper, co-founder and CEO of CONNEQT