CVS launches new initiative to lower drug costs for consumers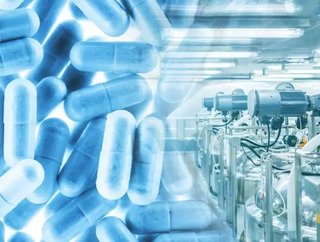 The US healthcare industry is undergoing a rapid transformation. Escalating healthcare costs, political uncertainty and technological innovation is lead...
The US healthcare industry is undergoing a rapid transformation. Escalating healthcare costs, political uncertainty and technological innovation is leading to a number of mergers and acquisitions, as well as new processes to deliver care that is patient centered and tailored to the customer journey.
The cost of prescriptions across the US is continuing to rise, leading many to not take essential medication. CVS Health has now launched a new initiative to tackle the rise of drug prices, maximise prescription benefits and deliver innovative tools which will give consumers greater control and access to choose cheaper medications and lower prescription costs.
The company's new tool, Pharmacy Rx Savings Finder, will enable retail pharmacists to evaluate and seamlessly review a patient's prescription regimen, medication history and insurance plan information to provide individual prescription savings opportunities. It also enhances existing savings opportunities the company's pharmacy benefit manager (PBM), CVS Caremark, offers its clients, such as preventive drug lists that make medications for many common, chronic conditions available.
"Armed with the information available through our Rx Savings Finder, more than 30,000 CVS pharmacists can play an important role by helping patients save money on their medications, providing advice on how and when to take them, and ultimately helping them achieve better health outcomes," Kevin Hourican, Executive Vice President, Retail Pharmacy, CVS Pharmacy, explained.
In addition, CVS Caremark provides real-time, member-specific drug costs and lower-cost alternatives to prescribers through their electronic health record system and members through the portal and newly updated app. These programs are part of CVS Health's commitment to helping consumers find the lowest cost prescription drugs by offering more pricing transparency across the board.
At the point-of-prescribing, providers are able to see the member-specific cost for a selected drug, based on a member's coverage, along with up to five lowest-cost, clinically appropriate therapeutic alternatives based on the patient's formulary..
See also
"Consumers are faced with higher prescription drug prices than ever before and many of them are now paying for a larger share of costs out of their own pockets at the pharmacy counter due to growth in high deductible health plans," said Thomas Moriarty, Chief Policy and External Affairs Officer, CVS Health.
"Until now, patients haven't had the appropriate tools available to them to help them manage these costs. To address this, CVS Health is giving expanded tools to patients, prescribers and pharmacists so they can evaluate prescription drug coverage in real-time and identify lower-cost alternatives. We are committed to finding the right drug at the lowest possible cost for patients to ensure they are able to access and stay on the medications they need. That's our promise."
Through The Rx Savings Finder, pharmacy teams will be shown:
If the prescribed medication is on the patient's formulary and is the lowest cost option available.
If there are lower-cost options covered under the patient's pharmacy benefit such as a generic medication or therapeutic alternative with equivalent efficacy of treatment.
If the patient may be able to save money by filling a 90-day prescription rather than a 30-day prescription.
If neither a generic nor a lower-cost alternative is available, other potential savings options for eligible or uninsured patients where allowed by applicable laws and regulation
Early results show that prescribers accessing the real-time benefits information through their electronic health record switched their patient's drug from a non-covered drug to a drug on formulary 85% of the time. In addition, when the patient's drug is covered, prescribers using real-time benefits switch their patient to a lower-cost alternative 30% of the time. When the prescriber switched to a lower-cost drug, the difference was approximately $75 per prescription.
The technology will "eliminate the friction that causes workflow interruption and prescription abandonment," noted Tom Skelton, CEO of Surescripts. "We are effectively taking the burden off the patient," he says, "and arming providers with actionable patient intelligence, so they can have a conversation with their patient while they're still in their office."