Diamorphine supply chain shortage endangers heroin addicts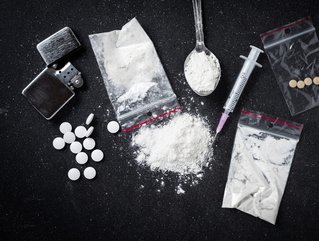 Healthcare staff have warned that the Diamorphine shortage could endanger recovering heroin addicts who rely on the drug, as well as end-of-life patients
Healthcare professionals have said that a shortage of the pharmaceutical drug Diamorphine is putting patients at risk, from those receiving end-of-life care to those using it as a substitute for heroin.
Diamorphine is prescribed for those in recovery from addiction when methadone is deemed to be unsuitable. Now, healthcare professionals and drug charities fear that those who have recovered from their heroin use and use Diamorphine, will be at risk of relapse.
Pharma supply chain shortage hits Diamorphine supply
Diamorphine hydrochloride is a clean, chemical form of heroin, which is used by former drug users who respond well to it.
Like many other sectors, pharma has been hit by supply chain shortages over the pat two years.
Pharmaceutical manufacturing company Wockhardt, which produces Diamorphine, said it hopes "sufficient access to the drug will be restored" by late July.
The Department of Health and Social Care has said that alternative medications "remain available", but those supporting recovered addicts are anxious that this will not be enough.
"The shortage has left treatment providers in really difficult situations and has put some of our most vulnerable people at risk without the medication they have been stable on - with all the associated risks that come with this, such as a potentially fatal opioid overdose should they lapse," explained Roz Gittins, director of pharmacy at charity Humankind. "Whilst organisations are doing what they can to look at alternatives, it inevitably causes significant anxiety for all concerned."
Medicine wasted in the supply chain crisis
However, even in a supply chain crisis, some unused samples of Diamorphine have to be destroyed, if they have already been opened. For example, if a patient at the end of their life dies with a supply of Diamorphine, the doctor who comes to sign the death certificate will take the supply to destroy it.
This supply chain crisis has once again ignited the debate surrounding the volume of wasted medicine, especially that which can still be used and is urgently needed.
In the UK, unused prescription medicines cost the NHS up to £300mn each year - which could cover nearly 12,000 more community nurses.
In 2021, U.S. senators discovered that up to US$750mn of pharmaceuticals were thrown away every year.