Europe's largest hygiene research center opens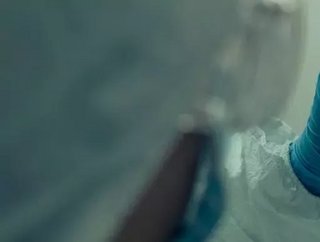 The site has doubled its previous capacity in its aim to combat infections...
A research centre for hygiene and infection prevention has relaunched in the north of France, with double the size and capacity to develop initiatives to combat infection. 
Ecolab, a provider of water, hygiene and infection prevention services and its subsidiary Laboratoires Anios, inaugurated the expansion of the Luce Letartre Research Center in Sainghin-en-Mélantois, near Lille. 
It now has 2,000 square metres and dual GLP and ISO 17025 certifications. Equipped with the latest technology, the research center will be able to develop hygiene and infection prevention products to fight infections in a healthcare setting and demonstrate the effectiveness of all types of bacteria, viruses, fungi, yeasts and other emerging microorganisms that could be present in a hospital environment. 
Additionally, the Ecolab-Anios facility is the only research center in Europe to integrate dedicated labs for chemistry formulation, microbiology, analytical chemistry and virology, the latest addition to the group's capabilities.
Among the high profile guests at the opening were French Minister for Foreign Trade and Economic Attractiveness Franck Riester, and Minister for Industry Agnès Pannier-Runacher. 
"Ecolab has a longlasting and widespread presence in France, and this investment shows that its confidence in the French economy remains very high" Riester said. "International investors trust in France, because our pro-business agenda is clear, and remains so. The France Relance recovery plan supports this strategy, supporting and transforming our economy towards a green, competitive and sustainable model."
First built in 2012, the newly expanded centre aims to develop and test the effectiveness of new disinfectant formulations on infection-causing microorganisms. With its increased capacity, the 37 employees at the facility will be able to conduct more than 22,000 tests per year and provide robust data as companies pursue product registrations in multiple countries.
The centre's expansion comes at a time when COVID-19 has highlighted the importance of effective hygiene measures. To support healthcare facilities in their fight against the virus, Ecolab and Anios have significantly increased the production of infection prevention products, such as the alcohol-based hand rub Aniosgel. The site has been operating 24 hours a day, seven days a week since February 2020, doubling output of the hand gel to supply the French market and other areas throughout the world.
Chafik Hilal, general manager of Ecolab Europe's Healthcare division, added: "This Center of Excellence has capacity and capabilities that are unmatched in Europe. This expansion supports our growth ambitions combining the scientific and commercial expertise of Ecolab and Anios to help hospitals eradicate healthcare-acquired-infections (HAIs) and protect public health. HAIs are responsible for 37,000 deaths each year in Europe.