Goal to banish polio by 2012 might not be achieved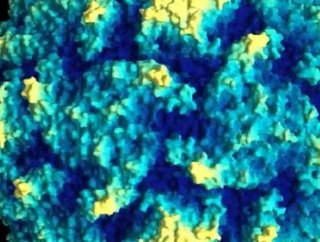 A global project which is aiming to rid the world of the polio disease is looking like it will be unsuccessful. Members of the Independent Monitoring B...
A global project which is aiming to rid the world of the polio disease is looking like it will be unsuccessful.
Members of the Independent Monitoring Board of the Global Polio Eradication Initiative have warned that the mission is going "off track", after the disease has resurfaced in a number of countries.
They have blamed this almost certain failure on a lack of funding and complications in national vaccination campaigns.
READ MORE FROM THE WDM CONTENT NETWORK:
To read the latest edition of Healthcare Global, click here
This will be the third target to be missed since the project's inception in 1988, which costs approximately US$1 billion a year to run.
Funding required for the 2011-12 campaign totals $2 billion, but only two-thirds of this amount has been received in pledges.
It is estimated that $8 billion has been lost so far during the efforts.
Two endemic countries of Afghanistan and India have been praised for their efforts in fighting the disease; with the latter having had just one reported case of polio in the first half of this year.
However, concerns have been raised over the progress in Pakistan, as the report states the country "risks becoming the last global outpost of this vicious disease."
Nigeria is also still struggling to take control of the virus, as is Chad and the Democratic Republic of Congo.
"Polio is a very resilient disease," said Sir Liam Donaldosn, the chair of the Initiative.
"There was a big impact in tackling it in the first two decades since the goal, but we still have this very big rump of cases left behind."
He added: "Tackling the remaining 1 percent of polio is the greatest challenge yet."
Donaldson continues: "Fourteen countries have had polio outbreaks since the start of 2010."
"It is alarming and bad for the programme's morale that there are still these surprises, but polio eradication is still possible in the near-term if there is enhanced political commitment, secure funding and strengthened technical capacity."
However, the project has seen largely successful results. When the effort began there were 125 endemic countries with 350,000 polio cases each year, but by 2000 this has been reduced to six endemic countries with an estimated 1,000 reported cases annually.