Healthcare CRM transformation for post-COVID-19 pharma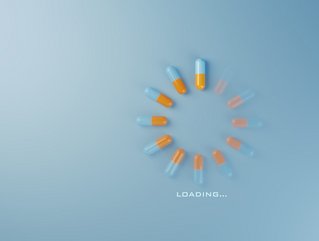 According to IT company Itransition, pharma companies need new CRM to embolden their communication with healthcare professionals post-COVID-19
The pandemic has hit many industries and pharma is no exception. Though vaccine development is in full swing across the globe, the launch of other critical drugs has been stifled. The problem is, pharma companies have faced a range of unexpected challenges. Statista reports, engagement and retaining, following up and resuming studies with subjects, and monitoring visit preparation are among the top three roadblocks.
Those challenges made pharma stakeholders reconsider their engagement strategies and their classic CRM approaches.
The new normal for pharma post-COVID-19
Pharma-focused CRMs have always been about sales. Pharma sales reps have had well-established connections with healthcare professionals (HCPs) who could see their offer as a valid one. However, with strict quarantine measures the majority of providers had to follow, pharma sales reps have simply lost touch with their HCPs.
To bridge the communication gap, pharma companies followed another healthcare trend. They digitalised their communication channels, offering webinars and virtual consultations regarding their products, as well as necessary training and oversight. According to pharma specialists, the technology has improved the overall efficiency of such sessions, with the average conversation time increasing sevenfold, from three minutes during in-person visits to 22 minutes with e-visits.
What's more, virtual communication helped overcome another hurdle — lack of time for in-person talks HCPs often cite when canceling personal meetings with reps. With video calls, such a problem is non-existent, as clinicians may join a discussion from the comfort of their homes.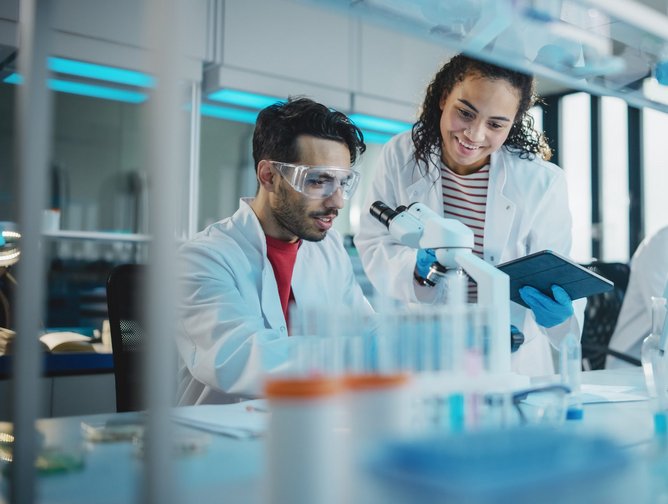 The new CRM: what's in?
Fortunately, pharma companies have managed to evaluate the situation realistically. As disrupted connections affected the onboarding and retention methods established in pharma, this called for resetting the CRM focus and logic to facilitate access to clinicians and patients.
Pharma stakeholders can make their CRM more user-oriented rather than product-centred by modelling it after healthcare CRM as a source of valid quality data for clinical trials and marketing efforts.
Omnichannel data sources
Given the limited opportunity for quality communication between industry actors, it makes sense to make up-to-date information on relevant industry players and individual patients a part of pharma CRM. With such a system at hand, pharma sales reps may fine-tune their marketing efforts to resolve HCPs' and patients' pain points. However, there's one more data source to add — the insights gathered during e-interactions with providers.
Advanced data analytics
Analytical tools are a number one assistant for pharma companies and their agents are quite comfortable with such solutions. When equipped with predictive analytics, pharma sales reps can easily evaluate the potential outcomes of their campaigns and estimate product success.
Nevertheless, the new normal requires a broader focus. In this regard, prolonged e-visits may work as a powerful data source. During the visits, reps may gather insights on the needs the company failed to meet previously and other sources of disappointment. Such data may fill a CRM system with valuable pieces of information and be fed into predictive modelling algorithms to evaluate potential demand and the company's ability to meet it.
The pandemic has also propelled the use of machine learning (ML) in pharma business intelligence systems. With data sets growing exponentially, ML is the only way to get through the noise and source actionable insights. Besides, ML-enhanced pharma analytics tools may help sales reps detect valuable hidden patterns and make their decisions accordingly.
Deep personalisation
Previously, pharma companies put themselves and their goals at the centre of their communication strategies. With the new normal and the changes introduced in the industry, the good old "one-size-fits-all" approach to dealing with customers no longer works.
To stay in the black, pharma companies need to adopt a customer-centric approach and promote deep personalisation. For sales reps, that implies the need to design offers that resonate with their target HCPs. Specialists recommend setting off with some topical issue, for example, managing COVID-19 infection risks in their vulnerable patient populations.
To "push the right buttons", sales reps may also supply clinicians with relevant promo materials via their preferred communication channel. If such a channel is not specified, sales reps may take a step forward and make the selected information available on demand at any time, thus leaving the choice to connect to patients.
This approach lets HCPs stay in control of their interactions with pharma representatives, with the latter having the chance to be helpful but not annoying.
Sales process automation
New pharma CRM systems leverage machine learning (ML) to automate sales-related processes, such as manual call schedule refinement. Some companies also employ natural language processing (NLP) to enable sales reps to analyse and refine their call notes or update the schedule with the help of voice assistants. Some CRM vendors introduce diverse chatbots and voicebots to help sales reps reduce the number of manual data entry tasks.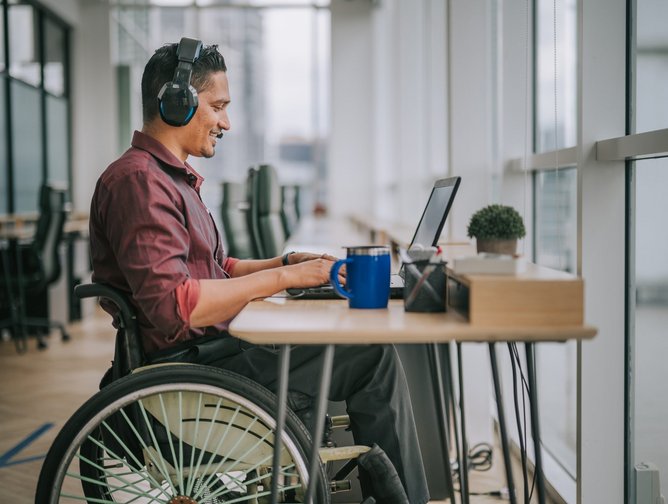 A pharma wrap-up
The pandemic has transformed the healthcare industry by increasing the share of remote care delivery, ML-driven automation and analytics. Logically, pharma has had to adapt to those changes to stay afloat amidst the crisis.
Now, to restore their communication with HCPs, pharma companies have engaged in digital consultations and this shift has motivated them for another critical change, namely making healthcare providers the centre of their marketing strategies. The new focus has called for a change in the key digital tool—pharma CRM.
The new pharma CRM is expected to host detailed information on providers, HCPs, and patients, including insights obtained during video conversations. It needs to offer insightful ML-powered analytics solutions that enable quality data-based decision-making. Such a tool should also provide for smart sales process automation, reducing manual tasks.
Given such upgrades to common CRM systems, the industry may face a shift in sales reps' competencies. Sales process automation requires specialists comfortable with technologies and able to meet customers' needs in different communicative situations—virtual and in-person—equally well.
Written by Polina Galaganova, a Digital Outreach Specialist at Itransition