How automated marketing campaigns benefit pharma brands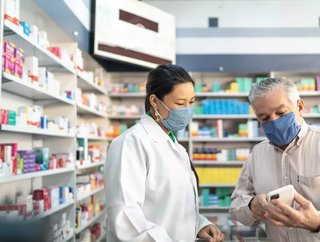 Harshit Jain MD, Founder & Global CEO, Doceree explains the benefits of automated marketing campaigns in pharma
Pharmaceutical brands allocated 66% of their marketing budgets to digital initiatives in 2020, and this category continues to grow with digital ad spending in the United States projected to surpass £11 billion this year. 
The investment in programmatic technologies and partnerships in the sector increased as the pandemic required pharma marketers to adopt automated marketing solutions to connect with physicians. As the rise in digital platforms persists with marketers, these are ways pharmaceutical brands can amplify marketing campaigns, by  integrating programmatic solutions to improve  physicians' communications. 
Understanding the physician's journey
A study revealed that 87% of HCPs want either all virtual or a mix of virtual and in-person meetings once the pandemic concludes. Pharma marketers have to establish programmatic policies to communicate effectively with physicians on their desired platforms.
Whether it's a telehealth or EHR medium, a digital approach emboldens marketers to gain insights into a physician's preferences. Marketers gain intel on the formats, channels and moments when physicians are most receptive to messages. Understanding the behaviours of physicians and their usage of platforms during their workday will dictate the type of marketing tactics to deploy to generate positive results. 
For instance, research published by the Journal of the American Medical Association discovered that female physicians spend about 30 minutes more per day on EHR platforms than male physicians. By gaining foresight on the channel usage of a sought-after physician, marketers are poised to craft and serve messages on platforms used more frequently that will be well received by medical professionals to optimise campaigns.
Precision targeting solutions 
According to Gartner, a reported 63% of marketers struggle to personalise digital marketing initiatives. However, precision targeting capabilities deployed via an AI-powered platform enable marketers to personalise the content that is shared with physicians. 
With the ability to identify the types of communications that resonate the most, marketing plans are elevated across digital channels. Through pairing AI and programmatic technologies, engagement rates are raised with data analytics supporting the customised content that is being shared with the target audience. 
While 84% of the marketers stated that AI/ML technologies enhance the ability to deliver real-time, personalised experience in the Gartner study, it also discovered that only 17% of the respondents are using AI/ML broadly for marketing projects. 
The digital footprint across digital platforms is a resource that empower marketers to pair with automated strategies to deploy tailored messages that will boost business outcomes.
Serve trigger-based messages 
Now that 86% of all office-based HCPs use an EHR system, without a premium programmatic approach, pharma marketers aren't able to efficiently interact with physicians on EHR platforms. 
The ability to enrich interactions during a physician's workflow on Point of Care networks is a valuable asset for pharma marketers to convey informative messages while they are in a professional mindset. 
With the power of data analytics via automated platforms, marketers are able to optimise trigger-based content to align with personalised content that supports the physician's dialogue with patients about Rx prescriptions and treatment recommendations. 
Further, pharma marketers can effectively share trigger-based messages on Point of Care networks that advise physicians via call-to-action messages, guiding exchanges with patients in real time or following the patient's visit.  
Real-time data analytics 
Since programmatic methodology is still evolving in the pharma and healthcare space, transparency is key to advance adoption of automated marketing tactics. With the ability to obtain real-time analytics on campaigns, marketers have an advantage that they didn't have previously — the authority to refine marketing efforts and content mid-campaign. With the ability to decipher the successes and weaknesses of a campaign, marketers are able to optimise these via data-based decisions. 
This year, 43% of marketers said improving the use of data and analytics is a priority. With insights on how receptive physicians are to messages, along with how and when content is being served, marketers are able to refine marketing plans, to maximise results for their campaigns.
Automated marketing solutions are valuable assets for pharma marketers to improve the impact of campaigns. With a data-driven approach supported by physician-level insights, pharmaceutical brands can enhance their communications with physicians to achieve greater business outcomes.