How To Navigate the Changing Health Care Real Estate Market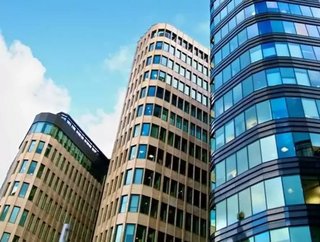 While the rollout of the Affordable Care Act (ACA) has garnered a lot of attention, there are significant trends associated with its implementation that...
While the rollout of the Affordable Care Act (ACA) has garnered a lot of attention, there are significant trends associated with its implementation that are impacting healthcare real estate. 
The first trend is focused on numbers, specifically the estimated 32 million new patients that will be covered under the ACA. Newly insured patients are not the only surge on the horizon. The senior population aged 65 and over is projected to increase by 79.2 percent through 2030. This "double hit" increase in patients will place a strain on aging hospital facilities and infrastructure already stretched to the breaking point. Can your real estate portfolio handle the influx of new patients?
The second trend is the increase in mergers and acquisitions by healthcare organizations. Motivated in large part by the desire to capture more market share, the healthcare competitive landscape has intensified significantly and facilities are becoming increasingly important to attracting patients and physicians. How can health systems keep up?
Finally, the steady march of technology promises to continue unabated. Due to the ACA and related incentives regarding electronic medical records, combined with advancements made in telemedicine - IT support and capacity have become critical drivers in the healthcare real estate market for both new and renovated medical facilities.  Can your facilities support the expanded IT requirements?
Do you have answers to the questions posed above? With pressure on your bottom line due to changing reimbursements and increased competition, many hospitals are taking a closer look at their real estate portfolio and facilities in an effort to control costs in response to revenue constraints and operating cost pressure.  
What to Look For in a Health Care Architect and Developer
The passage and implementation of the ACA has been responsible for a boom in the healthcare industry. As a result, all types of firms are trying to break into the healthcare market. Just because someone can develop, design and build a commercial office building, that does not mean they have the expertise and experience to guide you through the design of today's medical facilities. That is why you need to retain professionals who bring extensive healthcare knowledge and experience. 
Your developer must understand the community context and have a firm grasp of your competition as well as understand the benefit of different leasing and purchasing arrangements. Your architect must offer an extensive portfolio of healthcare projects of all types and price points and recognize the importance of designing to support your brand. It is important that they understand the local zoning and code requirements, as many have changed with recent updates to the codes. 
It is important that both the developer and architect have a proven process for engaging stakeholders across the spectrum to achieve consensus on goals. If you utilize a lease-back arrangement, it is important that your architect understands the nuances of programming for users and healthcare institutions and balance that with the needs of the developer, and contractor to design a building that serves the needs of the hospital and patients for a price that fits within the lease structure. 
Changing Market Impacts Facility Design
The Urban Land Institute estimates that 64 million square feet of additional medical office space will be required during the next decade to meet the increased demand, and it will cost more to construct. According to REED Construction, the average cost of a medical office building across 25 metropolitan markets last year came in at over $240 per square foot, with New York, San Francisco, Boston, Chicago and Philadelphia having the highest medical office building costs at $257 to $303 per square foot. Hospitals can affect those costs by understanding how the market is impacting medical facility design.
The types of services being offered in an outpatient setting have increased. As a result, the complexity of the environments required to support these services has increased exponentially. New models of multi-disciplinary care are evolving to support Accountable Care Organizations, the Medical Home and other evolving care models. As a result, the standard 96' x 200' floor plate may not be appropriate. 
Adjacencies of key departments in ambulatory/surgical facilities require complex building infrastructure and may require MEP services enhanced with additional capacity and redundancy. Integration of physician practices can reduce duplication of services/resources/space/personnel resulting in cost savings. Design should also support an environment that facilitates information sharing and cross-referrals. 
Patient satisfaction is becoming critical for full reimbursement – col-locating services in one place is a key patient satisfier. Streamlining the check-in and in-take process through features such as kiosks and pre-admission registration has changed the design of waiting rooms.
With antiquated facilities on hospital campuses, many organizations are looking to move as many services to newer facilities, sometimes choosing to use the older spaces for post acute care. With the increased focus on preventative care, the types of services being offered by traditional physician practices is expanding and now feature wellness elements such as fitness, nutrition, counseling and preventative screening.
Facilities are being placed in retail areas in the suburbs to provide access and convenience for patients, as well as extending brand recognition for the system. Many healthcare organizations are looking at non-traditional real estate such as abandoned "big box" retail stores and repurposing general office buildings. 
New Real Estate Options for Hospitals
While the greatest monthly expense most successful medical organizations have is employment, the second is real estate. With that in mind, having a trusted real estate advisor reviewing your organization's real estate usage and options could contribute to a healthier bottom line. With the numerous market, regulatory and reimbursement changes of the past year, a review of the following areas by a developer focused on the healthcare market could provide significant savings.
Does your ambulatory portfolio and hospital location support your strategic plan? What assets are underperforming or have become obsolete? Return on assets in healthcare lags virtually every other industry.
Due to the increase in hospital-employed physicians and the uptick in acquisition of physician practices by hospitals, many hospitals have seen their lease management activities increase rapidly and are outsourcing lease administration.
As more physician practices merge, in an effort to control their finances, shorter leases are becoming more common.
Stark and Anti-Kickback Statute laws have been in place for over 20 years, however following the ACA implementation, they have become more stringent and enforced with more vigilance.  Many healthcare organizations lack the specialized expertise to ensure that self reporting is in place so that CMS reimbursements will not be jeopardized. 
Strategies to Stay Ahead of the Curve
As the medical and healthcare industry continues to evolve, there are strategies that your developer/real estate representative and architect can utilize to help you remain on an appropriate course. When designing and constructing facilities, flexibility should be a key driver. Modalities of care are changing rapidly and your facilities will need to respond just as quickly. 
Consider standardization wherever possible so your facilities can be easily, and more cost effectively adapted to other uses. Also, consider investing in the design of a prototype for your ambulatory care and medical facilities; there is no need to reinvent the wheel with each project.  Determine what works for your organization and replicate it across your service area. A side benefit: increased brand recognition and speed to market.
Finally, manage your real estate and facility assets wisely. Determine if you can support the staffing levels to handle the increased complexity of leases, ROI and asset management so that your facilities are contributing profitably to your bottom line.  If not, consider hiring specialists who can. 
With offices in New York, Pennsylvania, Ohio, Texas, Florida and Washington, DC, Array Architects is currently assisting clients across the country with a variety of projects to update their real estate portfolio to ensure the best return on investments. With 30 years of exclusively healthcare planning and design experience, Array brings the users' perspectives along with knowledge of life-cycle costs, appropriate/durable materials and, sustainable systems to keep the building efficient for the long-term.
Noah Tolson, Array Architects' Planning Practice Area Leader, can be reached at [email protected] or (610) 270-0599. Read more from Noah at http://blog.array-architects.com/kc/author/noah-tolson.