Implantable medical devices to soar despite cyberthreats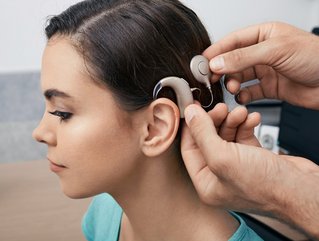 The implantable medical devices market, which includes pacemakers & dentures, is expected to increase, but cybersecurity threats remain a problem
The implantable medical devices market is expected to soar - from breast implants to ICDs, pacemakers to dentures, as advances in 3D printing have led to a new era of long-term medical solutions for a healthier population.
Yet for such devices which can be remotely accessed, there is a concerning potential for cyber attacks.
Implantable medical device market is growing
Technological improvements across implantable medical devices is advancing, as funding also increases. 3D printing has proved its worth, with healthcare manufacturers now able to build devices to an individuals specific health requirements.
From cosmetic devices, such as breast implants, to those which support better quality of life, like cochlear implants to those which have the potential to save the users life, like pacemakers, advances in implantable medical devices will improve millions of lives.
Implantable medical devices and cyber security threats
As previously reported by Healthcare Digital, research from IBM has shown that the healthcare industry is impacted more than any other by cybersecurity threats.
In its Cost of a Data Breach report IBM explored the subject, showing that the average total cost of a data breach in the healthcare industry increased from US$9.23m in 2021 to US$10.10m in 2022.
However, these attacks are aimed at hospitals. A cyberattack through an implantable medical device could be against an individual.
Although those with breast implants and dentures may not be at risk, those with implanted medical devices which can be remotely accessed such as cochlear implants or pacemakers, could be.
In June, the UK's Medicines and Healthcare products Regulatory Agency (MHRA) released the government's response to a consultation on the future regulation of medical devices, where it stated that there would be 'specific provisions on cyber security and data protection'.
As the market surges, more must be done to provide individual protection for those wearing implanted medical devices.