Loftware's support of pharma & medical device sector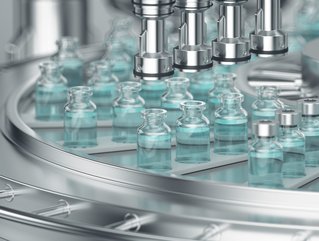 Laura Johnson of software development company Loftware, explains how she has supported pharmaceutical clients through the supply chain crisis
Laura Johnson, Director of Sales, Life Sciences at software development company Loftware, oversees the Life Science Special Interest Group.
"I manage strategic global accounts and provide industry guidance to associates in sales, presales, professional services, marketing, and product management at Loftware," she says. "In addition, I deliver industry trends, observations, and research to our executive team as input to the company's strategy."
Loftware is the world's largest cloud-based Enterprise Labelling and Artwork Management provider, offering an end-to-end labelling solution platform for companies of all sizes. Maintaining a global presence with offices in the US, UK, Germany, Slovenia, China, and Singapore, Loftware has over 35 years of expertise solving labelling challenges.
"We help companies improve accuracy, traceability and compliance while improving the quality, speed, and efficiency of their labelling," explains Johnson. "As the leading global provider of Enterprise Labelling and Artwork Management, along with Clinical Trials Labelling and Content Management, Loftware enables supply chain agility, supports evolving regulations, and optimises business operations for a wide range of industries. These include automotive, chemicals, consumer products, electronics, food & beverage, manufacturing, medical device, pharmaceuticals, retail and apparel."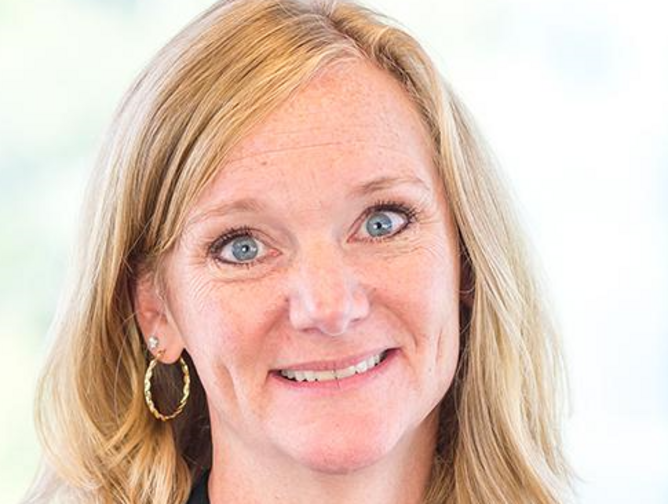 Loftware supported pharmaceutical companies and distributors through the COVID-19 supply chain crisis
Over the past two years, Loftware has navigated various supply chain crises.
"Our software solutions helped support the worldwide distribution of COVID-19 vaccines specifically for shipping labels that were used by pharmaceutical companies and distributors of the vaccines," says Johnson. "Loftware was part of the frontline response to the COVID-19 pandemic when it started surging through the United States and other countries in March 2020. We also provided the software and labelling solutions for medical-related products, including personal protective equipment, being shipped around the world. Our labelling part of the distribution process helped with the speed of delivery and its efficiency so there were no errors and no slowdowns, both of which enabled compliance with important regulatory standards."
Medical device manufacturers (MDMs) and pharmaceutical companies are grappling with new regulation, competitive pressures, the need to continually reduce costs, expand into new markets, and scale their end-to-end enterprises. Loftware's suite of Enterprise Labelling and Artwork Management solutions assist MDMs and pharmaceutical companies rise to the challenge.
"The strict regulations on medical device and pharmaceutical labelling, such as Unique Device Identification (UDI) on medical devices and the serialisation of pharmaceutical products, leaves no room for packaging and labelling errors," says Johnson. "In addition to existing regulations, MDMs and pharmaceutical companies must also navigate ongoing regulatory changes across international supply chains. Cloud-based labelling systems standardise and centralise labelling across third-party supply chain partners. This increases consistency and reduces errors across complex supply chains, which not only protects human health by preventing health hazards but also strengthens brand identity and reputation. The centralisation of Loftware's cloud-based labelling solutions also reduce the time and resources required to edit and approve labelling. Additionally, they provide the agility and flexibility needed in an industry that is faced with strict regulations."
In November, Loftware is hosting its 5th annual global Convergence conference. The virtual conference brings together a range of presentations, discussion panels, and customer use cases.
"It's an exciting time for the industry to network and push the industry forward," adds Johnson. "It will offer panel sessions and presentations that will explore the unique labelling challenges that life sciences companies face today."
The resilience and dynamism of the medical device and pharmaceutical sector
The COVID-19 pandemic had an immeasurable impact on business practices and accelerated the adoption of cloud technology, with global cloud spending increasing 23.1% in 2021.
"The cloud-based labelling software market is no exception with an expected CAGR of 6.8% by 2028," says Johnson. "This was illustrated in our own research, which revealed that three quarters (73%) of companies surveyed believe the cloud will be the preferred method for labelling applications within the next three years. The growth in cloud and cloud-based labelling solutions is an exciting opportunity for Loftware to expand its client base."
Johnson views the COVID-19 period as a valuable learning opportunity for Loftware and its clients. "During this time, I came to fully appreciate the resilience and dynamism of the medical device and pharmaceutical sector," says Johnson. "Faced with unprecedented change, not only did the industry survive, it also thrived. Each day, the challenges facing our clients change and shift. At Loftware, we are confident that, whatever the future holds, we will continue to respond with agility. We embrace whatever comes next, adapting and innovating wherever we can to better serve our clients' needs."