Medical device manufacturing company Owen Mumford's goals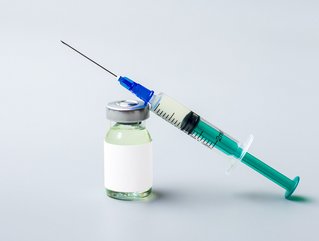 Maria Kapoula, Product Manager at Owen Mumford, discusses supporting healthcare professionals and manufacturing medical equipment people can't live without
Maria Kapoula, Product Manager at Owen Mumford, explores the next-generation of safety pen needles, assisting healthcare professionals and future plans for the healthcare company.
Hi Maria, please introduce yourself and your role.
"I am a product manager with extensive experience in developing, managing, and marketing new product launch strategies for global companies with a degree in mechanical engineering. At Owen Mumford, I am responsible for managing new launches and strategy for the company's drug delivery accessory products."
What led you to a career in the medical device industry?
"In short, interesting, challenging work. The industry is fast paced, and the projects are always interesting. This is, in essence, what people are looking for in a career – somewhere they will be challenged to create what has not been thought of before and given the opportunity to have your ideas shape how we improve lives.
"From a simple syringe to the most complex artificial heart, a career in the medical device industry can give you exposure to devices many people simply cannot live without, which is hugely rewarding."
Tell us about Owen Mumford…
"Owen Mumford manufactures its own brand of medical products, including injection pens, blood sampling devices, HIV self-testing kits, as well as multiple solutions for sexual health and other specialist areas. We have become a trusted partner to many of the world's largest pharmaceutical and diagnostic companies, and this year, we are celebrating our 70th anniversary. There are many achievements to be proud of and several world firsts including the world's first reusable automatic insulin delivery pen."
What are Owen Mumford's latest innovations in subcutaneous injections?
"Healthcare professionals and patients need a balance between safety and control when administering subcutaneous drugs (i.e insulin, growth hormones).
"Users must be protected from needlestick injury while feeling confident that the complete dose is being delivered – neither of these aspects can be compromised. Despite legislation for the prevention of injuries, a UK study by the Royal College of Nursing (RCN) reported a 50% rise in needlestick injuries between 2008 and 2020. Meanwhile, according to the latest National Diabetes Inpatient Audit in England and Wales, two-fifths of people taking insulin experienced one or more insulin errors during a stay in hospital, and 3.6% of inpatients with type 1 diabetes had developed diabetic ketoacidosis.
"Clearly, these figures are unacceptable. To address these issues, we carried out extensive research to develop our next generation safety pen needle, Unifine SafeControl."
How does Unifine SafeControl ensure both safety and dose accuracy?
"SafeControl is an active safety product. This means that once the injection is complete and the device is removed from the skin, users press on the push tab and the needle retracts.
"The product comes with a safety guard to cover the needle after injection and for extra safety, the needle is also covered at the non-patient end. Additionally, users receive both visual and audible confirmation that the safety mechanism has been activated – so all bases are covered.
"Since the safety mechanism is activated manually, users can make sure that they have delivered the required dose without interrupting the injection process or prematurely activating the safety mechanism. SafeControl's visible needle also provides control during the injection process, using the same technique as conventional pen needles.
"You can see the product in action in our video here."
What was the biggest challenge when you were designing SafeControl?
"Developing new medical devices is always challenging. Safety is of vital importance to ensure the device can be used by healthcare professionals, caregivers and patients - depending on the device - without risk of injury. With pen needles, needlestick injuries can be an issue in both clinical and home environments, as well as ensuring that the correct dose is administered each time without failure.
"SafeControl was designed with these factors in mind to combine safety and dose accuracy with a simple-to-use device."
Can the SafeControl safety pen needle be used with any injection pen?
"To give our partners flexibility, the needle is compatible with all major brands of injection pens and is available in 4mm 32G, 5mm 30G and 8mm 30G needle dimensions. The 4mm needle length is especially beneficial for sensitive patients or young children as it helps to avoid muscle tissue during injection."
Finally, what's coming up next at Owen Mumford?
We're excited to have a new director of research and development on board. Bal Johal is bringing a wealth of experience in both pharma organisations and medical devices, including R&D roles at Circassia, GlaxoSmithKline, Pfizer and Mundipharma Research Ltd. Johal will play a key role in our ambitions for great innovation – improving the healthcare professional and patient experience, while also reducing the environmental impact of our products.
"Our new, state-of-the-art production facility in Witney, Oxfordshire is also integral to these ambitions. The £14m investment project is in the construction phase, but once it is complete, it will be a centre of excellence for medical device design and manufacturing. We are proud that the building is already setting an example, by making the environment a priority in the planning and construction process. We are looking forward to sharing more updates!"