Medical devices: environmental impact & patient safety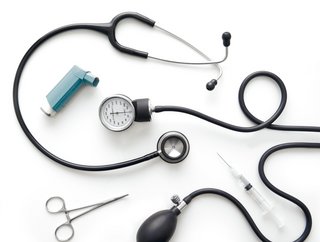 Medical devices are everywhere, but patient safety & sustainability concerns are valid says The Medicines & Healthcare products Regulatory Agency
From stethoscopes to electric wheelchairs, condoms to contact lenses, it's impossible to imagine life without medical devices, which help us lead more comfortable and independent lives.
But today, environmental interests are rising as a consumer concern and patient safety is at risk in the digital age. More must be done to ensure medical devices can be a secure healthcare tool and not put sustainability efforts at risk.
Medical devices regulations and sustainability initiatives
The COVID-19 pandemic has brought the reality of medical waste to the forefront of discussions on sustainability. Many medical devices are adding to the volume of e-waste and the UK government is looking for a way to reduce this.
The UK government aims to embolden medical devices regulations in order to minimise their environmental impact as well as uphold patient safety.
In a public consultation on medical technology regulatory framework, environmental sustainability and patient safety concerns were raised to official representatives. Ministers later said that they will endeavour to balance environmental outcomes which can enhance patient safety, which is still the top priority.
Legal experts at Pinsent Masons welcomed the news.
"While medical devices are highly regulated to ensure safety and efficacy of the products and minimise the risk of harm to users and patients, the broader impacts of these devices on the environment and public health generally have not been an issue considered as part of the regulatory process," said Helen Cline of Pinsent Masons. "It is encouraging to see these issues being explored as part of this review of medtech regulation in the UK."
Patient safety and medical devices
This is not the first plan to transform the regulation of medical devices for the purposes of patient safety.
The Medicines and Healthcare products Regulatory Agency (MHRA) has called for new measures, such as:
Strengthening the MHRA's powers to act to keep patients safe
Increasing the scope and extent of regulation
Addressing health disparities
Mitigating inequities via medical device development
Setting world-leading standards
"As a regulator, our priority is to protect patients and the public and make it easier and quicker for patients to access the medical devices and treatments they need," said Dr June Raine, Chief Executive of the MHRA. "We would like to thank everyone who has shared their views as part of this consultation, including patients, industry and the healthcare sector.
"We all know the importance of medical devices in our day to day lives and your input has been invaluable in helping us to shape the future regulations and ensuring continued patient safety and access."
As medical device innovations grow and the digital age expands, regulations for safety and sustainability must be ready to protect patients and the planet.