Nadeem Sarwar, CEO of Phlo Technologies, on digital pharmacy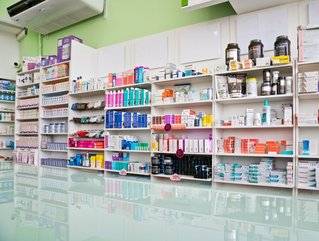 Pharma
Nadeem Sarwar, founder and CEO of Phlo Technologies, discusses digital transformation in the pharmacy sector & shares advice for healthtech entrepreneurs
Nadeem Sarwar is an entrepreneur from Glasgow, Scotland. In 2014 he left a career in commercial banking to accept a place on the Saltire Fellowship programme, an experience which led to him founding Phlo Technologies. Today, Phlo is the UK's leading provider of B2B pharmacy services and direct-to-door medication delivery. The Phlo team is now 110 people strong, spread across Glasgow, Edinburgh, London, and the Midlands.
He tells Healthcare Digital more about digital pharmacy.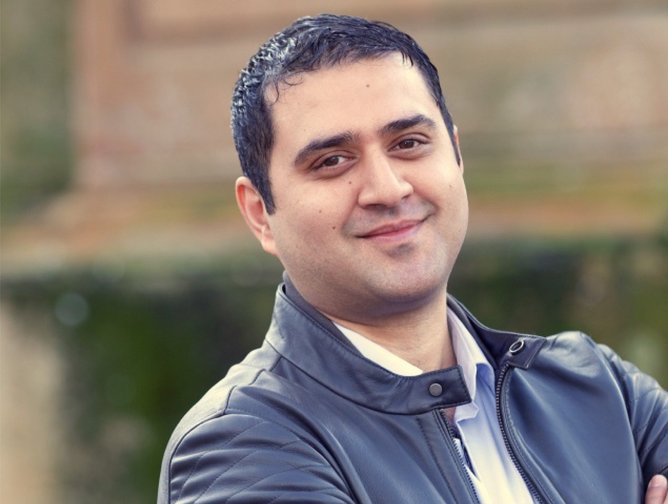 Nadeem Sarwar
Digital transformation in the pharmacy sector
In the 2010s, ambitious tech projects were sweeping through primary and secondary care in the UK, delivering significant improvements to patient outcomes. But this wasn't the case in the pharmacy sector, where processes and systems had barely changed for decades.
"Paper-based prescribing and inefficient dispensation processes were placing a huge time and cost burden on pharmacy providers and healthcare professionals, and patients often had to contend with long waits and multiple pharmacy visits to access their medications," said Sarwar. "Pharmacy was out of step with the rest of the health sector, and this was holding back progress towards improving public health in the UK."
Six years on, Phlo has made a lot of progress towards solving those problems, by building two products to transform two different aspects of pharmacy.
"Our flagship product is the Phlo Digital Pharmacy, which currently offers a same-day NHS and private prescription delivery service to patients in Birmingham, London and Manchester," says Sarwar. "This service gives users control and transparency over how they access their medications. Over 110,000 orders have been delivered since the platform's launch in 2020, with user numbers more than doubling year-on-year."
Our second product, Phlo Connect, provides market-leading digital pharmacy infrastructure that enables healthtech companies and private healthcare providers to offer a seamless, complete digital pharmacy service.
"We're delighted to be working with dozens of the UK's leading digital healthcare microproviders, including Babylon, Leva Clinic, SkinDoc, Syrona Health, The Lowdown, Levels, and The Dermatology Partnership."
Phlo is also looking at ways that they can help address underserved healthcare verticals in the UK through independent prescribing capabilities.
"As we all know, the NHS is under a significant amount of pressure, which often means that many healthcare conditions do not receive the relevant funding which makes it very difficult for patients to access the treatment they need," said Sarwar. "Our plan is to use the technology we have built to help patients access the healthcare and treatments that they need in a fast, easy and convenient way for them."
2023 has been an incredibly busy year for Phlo, with the company closing a £10m Series A and acquiring their biggest UK competitor.
"The close of our Series A fundraiser was a huge moment for the company and for me as a founder - it was a long and challenging journey that took up huge amounts of my time and energy, and it was fantastic to secure a great result for the team, our partners and our customers," Sarwar said. "Almost as soon as we'd completed the raise, we finalised our acquisition of the UK arm of Truepill, the US-based digital pharmacy unicorn. This was another big milestone for Phlo, bringing us new team members and several exciting new partnerships. We had such a positive reaction following both of these announcements that it (almost) made the hard graft and sleepless nights worthwhile!"
Advice for healthtech entrepreneurs
For budding healthtech entrepreneurs looking to raise cash in today's tough economic climate, Sarwar has some advice.
"Raising any amount of funding is going to be a tough, long process right now, but that doesn't mean it's impossible," he says. "My advice is to start building those all-important relationships with investors right now, and to get your data in order and your key metrics in good shape. Success is not instantaneous, it takes graft, but if you believe in your mission wholeheartedly then you'll find investors who understand what you do and trust you to lead your own company."
For the rest of 2023 at Phlo, the plan is to focus on securing great outcomes for our new and existing partners, as well as exploring some very exciting new opportunities and expanding our service offering.
"The whole healthcare system is under immense pressure, and there's no quick fix to the problems plaguing providers and patients," says Sarwar. "However, I feel optimistic that the digital transformation we're spearheading at Phlo will continue to help relieve financial and resource pressures on the system, whilst improving patient experience and access to medication."