nVentic reviews reports from Big Pharma manufacturers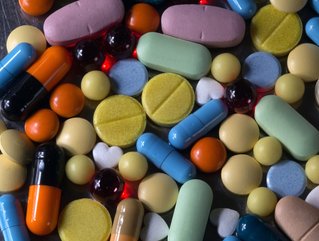 Big Pharma manufacturers
nVentic's Matthew Bardell on the Big Pharma Inventory Benchmarking Report, which looks at results from Big Pharma manufacturers Merck, AstraZeneca & Pfizer
As Managing Director at nVentic, Matthew Bardell helps companies improve their supply chain resilience and performance through advanced analytics and a range of advisory services, centred on inventory optimisation.
"nVentic is the leading inventory optimisation specialist, and at nVentic we have a passion for applying advanced mathematical techniques to business challenges in a pragmatic, results-driven way," says Bardell. "We work intensively with manufacturing clients interested in improving inventory performance. Our offering includes genuine expertise, backed up by proprietary analytical tools and commitment to innovation, creating a legacy of capability to hand on to the next generation."
In his role, Bardell helps organisations develop and deliver operational strategy through innovation and best practice, with a focus on inventory optimisation, supply chain, procurement and operational excellence.
"My responsibilities as Managing Director include full profit and loss responsibility, leadership of our consulting practice, managing key accounts, client satisfaction, and oversight of the successful growth and management of the company."
Here, he tells Healthcare Digital about how nVentic assists the healthcare sector, the results of the 2023 Big Pharma Inventory Benchmarking Report this says about the pharma supply chain.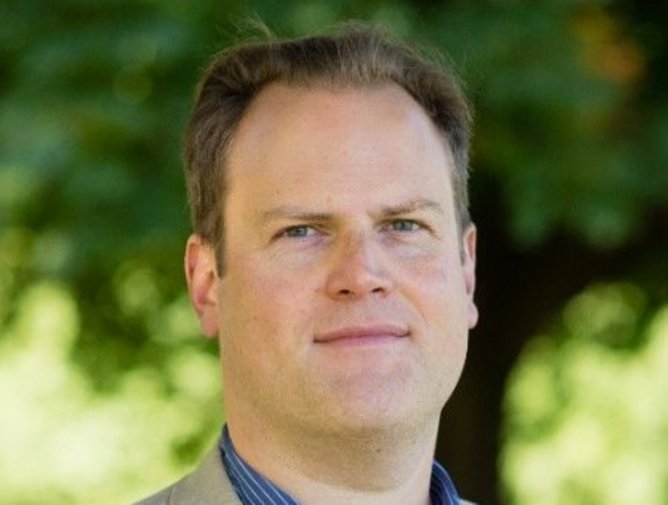 Matthew Bardell
How does nVentic support the healthcare industry?
"nVentic works with companies across a range of sectors within the manufacturing industry, including pharmaceuticals, to help them optimise their inventories in a sustainable fashion. Having enough inventory of medicines to meet patient needs is absolutely critical in healthcare, but excesses tie up capacity and cash that can better be used elsewhere, and ultimately lead to waste. nVentic brings deep expertise in inventory optimization combined with a strong understanding of the particular constraints and challenges facing the healthcare supply chain. We are also collaborating with the Sustainable Medicines Partnership (SMP), a not-for-profit private-public collaboration executing projects to make the use of medicines more sustainable and less wasteful. At nVentic, we are passionate about reducing waste and improving availability through the better application of inventory science, and nowhere is this more critical than in the medicine supply chain."
Tell us about your 2023 Big Pharma Inventory Benchmarking Report.
"The report, which analyses the published corporate reports of 28 major pharmaceutical manufacturers, including Merck, AstraZeneca and Pfizer, is an annual look at the inventories held by Big Pharma manufacturers.
"Our report benchmarks Days Inventory Outstanding (DIO), a ratio that measures how much inventory a company holds as a proportion of cost of sales. The report also estimates how much unused inventory is disposed of each year."
What do your results tell us about the pharma supply chain?
"Our analysis showed that the end of 2022 saw widely-reported shortages of many medicines, including antibiotics due to seasonal illness. This led to stockpiling, exacerbating the situation.
"However, the balance sheets of pharmaceutical manufacturers show limited evidence of shortages. Inventories grew by 10% year on year in aggregate for the 28 companies, to a combined total of USD$150bn. Sales grew by just 7% to USD$994bn, and cost of sales by only 4% to USD$311bn.
"While some waste is inevitable in most supply chains and medicine manufacturers need to ensure very high availability, this figure still represents a large waste of capacity and resources. At an individual company level, 20 of the 28 companies saw their DIO increase in 2022, with the mean DIO increasing 5% to 202 and the median up to 197. Because of this, the increase in shortages cannot be attributed to a lack of inventory. Inventories seem to grow almost every year and yet this does not appear to help protect pharma manufacturers from shortages."
What are your plans for the next 12 months?
"We have exciting plans for nVentic over the next year. We are currently a consultancy powered by technology, but we are close to releasing some of our powerful technology assets as software that our clients can licence to help take their inventory optimisation to the next level. Watch this space, but expect to see something hitting the market by the end of the year.
"We are also looking forward to leading two projects for the Sustainable Medicines Partnership, seeking to measure and reduce the amount of excess medicines being scrapped each year."