Pharma's priorities for tackling antimicrobial resistance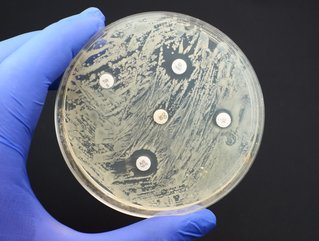 Antimicrobials
Origin's Steve Brownett-Gale explores the threat of antimicrobial resistance, what the healthcare sector is doing & how the pharma industry can prevent it
Antimicrobial resistance (AMR), known as 'the silent killer', is one of the most pressing threats facing global public health. It's estimated to directly cause the deaths of at least 1.27m people, and nearly 5m indirectly.
In response to this growing threat, the UK government recently announced up to £39m of funding to support the development of new treatments for AMR. But while R&D plays a critical role, there are many other ways to reduce the threat of drug-resistant bacteria.
So, what are pharma's priorities for tackling AMR and what is the latest progress in driving positive change?
The challenge of antimicrobial resistance in healthcare
Antimicrobial resistance is when bacteria, viruses, fungi and parasites change over time and render the medicines used to treat them less effective or ineffective.
It also means physicians need new drugs to treat patients with resistant infections, while preserving the effectiveness of existing antibiotics.
AMR is a natural phenomenon which occurs over time but there are many 'man-made' factors contributing to it.
Some of the biggest drivers of AMR are the misuse and overprescription of antimicrobial drugs; poor infection and disease prevention and control in healthcare facilities and farms; lack of access to sanitation, clean water and hygiene; weak legislation and poor access to quality, affordable treatments and vaccines.
AMR affects every health system and society, costing national economies huge sums of money because of prolonged hospital stays and the need for more expensive and intensive care. The human cost is also sizeable, with WHO declaring AMR as one of the top 10 global public health threats.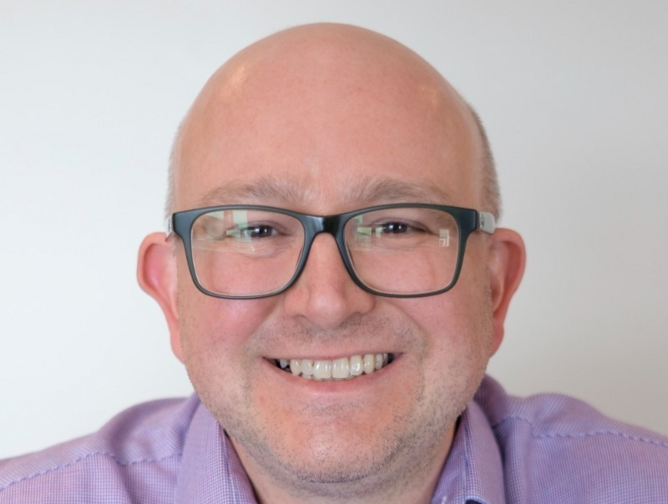 Steve Brownett-Gale, Marketing Lead at Origin
Strengthening the pipeline for novel antimicrobials in pharma
As more and more antimicrobial drugs become obsolete, the answer may seem simple – develop new ones.
The problem is antimicrobials aren't big money makers for manufacturers, making next generation antibiotics a risky and expensive investment. It is also a long process, often taking 10–15 years to progress to clinical stages.
According to WHO, there were just 27 new antibiotics in clinical development against priority pathogens in 2021, down from 31 in 2017.
AMR is a complex issue and requires a multi-pronged approach to solve it, or at least keep it under control. This involves the public and private sectors working together to accelerate and expand the pipeline for new antibiotics.
Progress has been made in recent years to help fill the widening funding gap for novel antimicrobials, including the Antimicrobial Resistance Multi Partner Trust Fund, the Global Antibiotic Research & Development Partnership and AMR Action Fund.
Governments are also stepping up with additional funding ring fenced for the R&D pipeline, including in the UK. But these initiatives are needed on a global scale and sustained to find long-term solutions to stop common infections becoming killers.
Improving patient adherence and tackling over-prescription
Overprescribing antibiotics is one of the biggest drivers of AMR. In the UK, it's estimated one-fifth to one-third of antibiotic prescriptions are unnecessary which can compromise their effectiveness.
Increasingly, prescriptions (including repeat) are issued electronically, and this automation can lead to deficiencies in authorisation and reviews to decide whether they're clinically necessary.
Maintaining the status-quo at a time of reduced resources and the mantra of sticking with a 'winning team' is also contributing to the over-prescription of antibiotics.
However, as the role of the community pharmacist grows, there is an opportunity for greater review, the introduction of specialised toolkits and longer appointment times to reduce the reliance on repeat and long-term prescriptions.
Poor patient adherence, for those with a clinical need to finish an antibiotics course, should be a focus too. Non-adherence affects treatment outcomes and may result in microbial resistance.
Common reasons for antibiotic non-adherence include forgetfulness, side effects, cost, lack of education and remission of the symptoms.
Continuous training and resource allocation within community care teams are key to educating the public on best practice when taking prescribed antibiotics.
Reducing antibiotic pollution and waste
According to the UN, the release of antibiotics into the environment is accelerating bacterial evolution and the emergence of more resistant strains. This occurs across the supply chain, from manufacture to disposal.
As pharmaceutical waste includes degraded and contaminated products, pharma packaging can play an important role. The mass adoption of Quality by Design (QbD) is vital, ensuring all packaging and delivery components are precision designed and engineered so they're delivered and administered to patients as intended.
QbD means quality is built into a product from the outset rather than tested during manufacture. Knowledge-based design has a key role to play in establishing "the rulebook" on what impacts safety, efficacy and patient experience.
Labelling also has a role in boosting adherence and reducing waste. Printed guidelines must be kept up to date with health trends, such as the continued rise in child and adult obesity, which render recommended dosages outdated very quickly.
Developments in digital packaging technologies are also on the frontline to monitor usage and compliance trends.
"Smart" blister packs are becoming more advanced, utilising built-in microchips to capture use-related data and remind patients when the next dose is due. This data can then be accessed by health professionals to give a clear picture of a patient's medicine-taking behaviour at home.
Over the coming years, we can expect advanced digital packaging features to support the fight against AMR.