Philip Morris International (PMI) in agreement with KT&G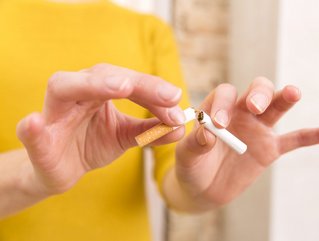 PMI and KT&G are building a smoke-free world. In a new agreement between the two companies, smoke-free alternatives are within reach for smokers
Philip Morris International Inc. (also known as PMI) has announced a long-term collaboration with South Korean tobacco and nicotine manufacturer KT&G, in its drive to create smoke-free devices.
Smoke-free alternatives
Founded in London, PMI has been selling tobacco since 1847. But in recent years, the company has shifted, urging people to not start smoking at all. For those who do, PMI declared in 2016 that it would offer a range of smoke-free alternatives which are less damaging to health - and less burdensome on healthcare services. In 2020, PMI's smoke-free products totaled 24% of its net revenue. These devices include:
The company has also worked closely with the World Health Organisation in fighting the illicit tobacco trade and preventing child slavery in its tobacco farming.
KT&G was founded in 1987 and is a leading domestic pharmaceutical technology company, specialising in Health & Beauty, as well as tobacco. The company is the only domestic manufacturer of reconstituent tobacco sheets and is expanding its overseas exports.
Together, PMI will have continued exclusive access to KT&G's smoke-free brands and innovations, which will advance PMI's existing portfolio of smoke-free products. KT&G will receive continued access to PMI's international commercial infrastructure and experience commercialising smoke-free products to support KT&G's smoke-free business in South Korea and abroad.
The agreement includes performance-reviews and runs till January 29th 2038.
A smoke-free future and public health
"We have been pleased with the success of our cooperation with KT&G so far and believe a long-term collaboration will accelerate the achievement of a smoke-free future. We want everyone who does not quit smoking to switch to a better alternative, for the benefit of their own health, public health, and society at large," said Jacek Olczak, PMI's Chief Executive Officer.
"We will achieve a smoke-free future faster if all people who smoke have access to better alternatives and accurate information about these innovative products. Together with KT&G we are calling on regulators, scientists and health professionals everywhere, including in Korea, to embrace the potential of these technological innovations to shift smokers away from cigarettes.
"Since we began our transformation, millions of smokers have switched to our smoke-free products and quit cigarettes entirely. KT&G's products play a complementary role to IQOS, the world's leading heat-not-burn product, and our continued collaboration will provide adult smokers around the world with more options to leave cigarettes behind. Korea is a global leader in science and innovation, and today marks an important milestone that clears the path for a better future. With KT&G's technology and speed of innovation and PMI's science and commercial infrastructure, we believe our partnership will accelerate our shared vision of a smoke free future."