The rise of pharma sales and the impact on patient care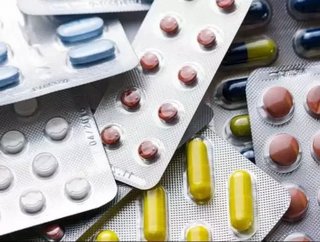 With United States drug sales increasing exponentially from one year to the next, it's plain to see that doctors are handing out more prescriptions...
With United States drug sales increasing exponentially from one year to the next, it's plain to see that doctors are handing out more prescriptions to their patients. The question is, are patients becoming over-medicated instead of being treated in other ways?
Here's a brief look at drug sales nationwide and the role prescription drugs are playing in the field of medicine:
Click here to read the latest edition of Healthcare Global magazine!
Prescription drug sales in the U.S.
Global prescription drugs sales are steadily increasing on a year-to-year basis. However, there is one country that tops the charts when it comes to pharmaceutical and prescription drug spending: the United States.
According to a recent survey by Statista, Americans spend roughly USD$365 billion a year on prescription medications. That number increases 2.5 percent from one year to the next. As for the most popular prescriptions in the United States, Lipitor, Humira and Plavix top the top-seller list.
RELATED TOPIC: Valeant Pharmaceuticals: Canada's hottest stock after purchase of Addyi
Americans spend an average of USD$900 per household on prescription drugs each year. The household prescription drug spending amount is projected to increase by an additional USD$100 in the next five years.
Drug availability
In the past, patients had to get their prescriptions filled through the hospital or a local pharmacist. Although this is still the case, national pharmacies are popping up all across the country, which makes it easier than ever before to get prescriptions filled. Walgreens, CVS and almost all local grocery store chains now fill prescription medications.
As the following article looks at, this Pharma Billion Dollar Blockbusters [Infographic] mentions the fact that both name brand and generic drug sales are on the rise. With the availability of local pharmacies, prescription drug sales are likely to continue to increase in coming years.
RELATED TOPIC: TOP 10: Biggest pharmaceutical companies around the world
This is also due to the fact that many pharmacies now offer prescription drug buying programs. These programs offer major discounts on the top generic drugs on the market.
Doctors and prescriptions
Although doctors put the well-being of their patients first, prescription medications aren't always the answer. Medications for high-blood pressure, arthritis, diabetes and other common health problems are necessary, but doctors sometimes overlook some of the more holistic approaches to health care.
This comes as no surprise considering there is a drug for just about any kind of illness.
RELATED TOPIC: 4 reasons why a customer-driven approach will increase pharma sales
However, doctors should use these drugs in combination with prescribing healthy lifestyle changes in order to truly treat their patients. Doing so will decrease the country and the world's dependence on prescription drugs.
Increased drug education
When patients are better educated on the drugs they need, it helps them make more informed decisions on which prescriptions to take. Doctors should have the final call, but it's important for patients to understand the side effects of the prescription drugs they take at the very least.
By knowing the side effects of certain prescriptions, patients will know if and when they're having a reaction to the medications they're on. Likewise, they'll also be able to tell if they are truly benefiting from certain prescription drugs.
RELATED TOPIC: 4 tips to conducting a successful digital marketing pharma campaign
When it comes to prescription medications in the U.S. and across the globe, availability and drug spending will likely continue to climb.
About the author: Adam Groff is a freelance writer and creator of content. He writes on a variety of topics including health care and medicine.