Rob Milnes CEO of viO HealthTech on fertility technology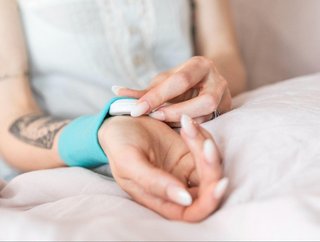 The human supply chain is decreasing, but problems persist in fertility as families struggle to conceive. Rob Milnes, CEO of viO HealthTech, wants to help
Over the past few decades, fertility rates have dropped across the world. Women's empowerment and ascension into the workforce has offered a different path to happiness from staying in the home. For those families who do want children, the higher cost of living and financial toll of childcare has resulted in smaller families. Yet, many couples (and, in the modern age, many individuals) want to conceive and some struggle to do so.
Fertility decreases with age. Studies show that for people having regular unprotected sex, those aged 19 to 26 have a 92% chance of conceiving after one year, while those aged 35 to 39 have an 82% chance. Age is not the only factor, with both weight and lifestyle choices, such as smoking, also playing a part.
For every family looking to conceive, there is a cultural practice waiting to help them: from sitting in holy chairs and performing rituals to rubbing sacred statues and eating certain soups, every culture has its own methods believed to increase fertility. There are also, however, a plethora of shady, money-making schemes waiting for desperate parents-to-be to give them a shot.
Rob Milnes knows that there's a lot of snake oil used in the fertility market. His company, viO HealthTech, aims to give people information. As the CEO, he has spent 30 years working in medical technology, supporting the ultimate supply chain – human fertility. He understands where hopeful parents are coming from.
"I started in the women's health field in 1998, with a company that manufactured foetal monitoring equipment. By coincidence this was the same time my wife and I started trying for a family and we really struggled," explains Milnes. "When the opportunity with viO came along, I spotted a technology that could have helped us which I have been working to advance ever since."
viO HealthTech was born out of the concept of monitoring core body temperature, throughout the reproductive cycle.
"Our OvuSense sensor collects core body temperature every night. Core body temperature mirrors the rise and fall of progesterone. So OvuSense tells you what's going on in the reproductive cycle. It also helps you understand if there are any issues which may be making it more difficult to conceive."
Progesterone helps to regulate a woman's cycle, but its main job is to prepare the uterus for pregnancy. After a woman ovulates each month, progesterone helps to thicken the lining of the uterus to prepare for a fertilised egg. If there is no fertilised egg, progesterone levels drop and menstruation begins.
viO HealthTech also supports women who are at risk of miscarriage and who have polycystic ovary syndrome (up to 10% of women).
"We understand so much more about women's cycles than we used to, and how we can help
them from puberty to menopause thanks to the data collected over the years by the OvuSense app," says Milnes.
For Milnes, his interest in fertility stems from an all-too-familiar situation when they were trying for a baby.
"My wife and I didn't realise how difficult it is to conceive, and how it gets hard as you get older. 70% of women don't ovulate in the middle of the cycle, as we're taught in school. This technology gives you more clear understanding of when to have sex," he explains.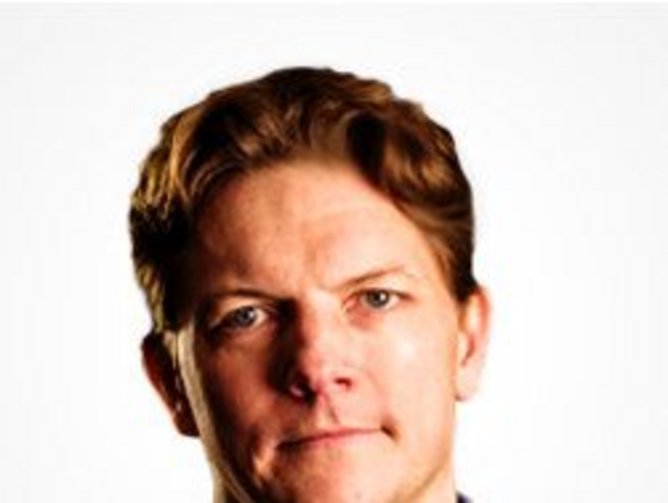 The role of digital healthcare in fertility
Families can use the OvuSense app, which is connected to an encrypted database.
"Women use our sensor to record their core body temperature. This data is downloaded each morning to the app. Additionally each user can log information like their period and when she has had sex."
Miles has made sure that the company is protected against hacks.
"We know we are dealing with very important information," he explains. "OvuSense is a medical device and we have to comply with a number of standards. The OvuSense app gathers data and users can delete that data if they want to. Our industry standard database stores the data in an encrypted fashion. We use industry standard AWS webs services. The database only ever stores a woman's email address and her name."
viO HealthTech's work impacts the lives of those living with polycystic ovary syndrome, as well as those who are at an increased risk of miscarriage, often have pregnancy complications or diminished ovarian reserve.
"For women who have one of those issues, they also sadly tend to have another. Polycystic ovary syndrome is a very common issue. One in five women have a hormonal imbalance where periods don't occur regularly and some women will never have a period. It's a spectrum issue. Some women have no clue and experience regular periods, yet struggle to conceive. We're helping women to monitor what's going on and the effect of treatment."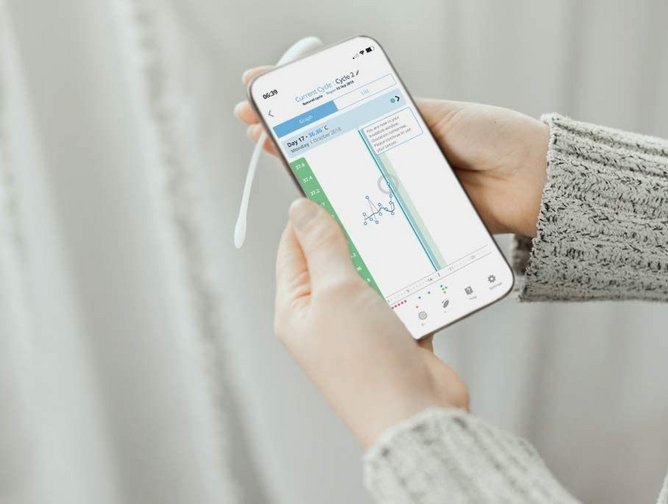 Technology and social norms are shaking up parenthood
There are many personal stories from women whose fertility viO HealthTech have supported.
"We do have a very loyal customer base. There's a few that stick out. We have one customer who was told 'You're not going to conceive, I wouldn't bother' – now she's a Mother, and she works for us!"
In 2022, more than half of the global population is under 30 and in their prime for building a family. Yet, with social norms changing and new technologies helping parents reach their goal, it seems that the human supply chain has changed forever.
"I don't think it's changed that much, those who have struggled in the past are the ones that
struggle today," Milnes counters, honestly. "We are ageing, the statistics are fairly stark on that. Ten years ago the average age for a pregnancy was 25, now it's 31; it has risen quite rapidly in the past two years. What we do find is that for those who try to get pregnant, there's a very long tail of people who struggle. Age affects everybody; it impacts IVF too."
For those looking to conceive, Milnes has some clear advice:
"Do everything you've heard about – both partners should stop drinking alcohol and definitely stop smoking. Having a good diet is important too and there are supplements and vitamins you can take. At viO HealthTech, we pride ourselves on our science, but also in telling people the facts."