Sarah Bateup, Clerkenwell Health, on improving therapy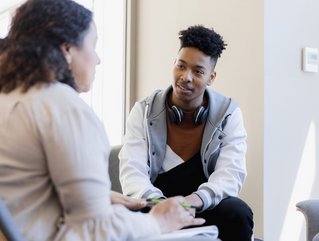 Dr Sarah Bateup of Clerkenwell Health discusses how psychedelics-assisted therapy can help ease the current global mental health pandemic
​​​​​​​

President Richard Nixon's 'War on Drugs' in the late 1960s has been widely credited for the downfall of psychedelic research. Despite Nixon's policies, drugs such as morphine and amphetamines kept their dual lives as both illegal street drugs and valuable tools of medicine, whilst those working with psychedelics struggled to deliver well-controlled trials to prove their efficacy for mental health treatment.
Even prior to Nixon's presidency, psychedelic research faced heightened objectivity and standardisation due to tighter regulation after the Thalidomide disaster in 1963. This, combined with the acceptance of randomised double-blind controlled trials' status as the gold standard in efficacy testing, which further exposed psychedelic trials to criticism on trial design and proof of efficacy, ultimately led to the industry's lack of interest in funding further psychedelic trials. That theme has continued well into the 21st century, but we are starting to turn things around.
In the midst of our current global mental health pandemic, the potential use of psychedelics as a tool of medicine is seeing something of a Renaissance amongst medical professionals, despite facing the same battle - proof of efficacy.
In contemporary psychedelic-assisted therapy, two 'treatments' are essentially delivered to the patient at the same time: the drug and the therapy. This leads to two variables that need dissecting to understand the efficacy and effectiveness of psychedelic-assisted therapy, which makes standardisation difficult to achieve. With this in mind, it is crucial therapists are trained to a high standard with fidelity to the model and that the quality of the therapy delivered can be monitored and measured.
Therapist competence, quality & healthcare training
Delivering effective therapy in clinical trials requires quality therapists - however, it has been suggested that over a third of therapists have very low levels of competency.
When producing my doctorate in therapist variables, it became clear that there will always be a significant variance between therapists, yet the process through which therapists are recruited, trained, assessed, and monitored was, and remains, an issue.
As things stand, therapists are usually selected for training courses purely based on their academic qualifications and experience in the workplace. However, a plethora of evidence has shown that certain character traits, such as being empathetic and reflective, is a superior indication of whether individuals will, in practice, be good therapists.
Furthermore, there has been minimal advancement in training methods since the turn of the century, with little attention paid to the assessment of training outcomes. Under the current system, therapists in the UK can deliver full treatments to vulnerable patients once they pass the necessary academic qualifications alone – meaning therapists can attend clinical practice without observation from a superior.
While a therapist's knowledge is assessed following training, their ability to apply this knowledge in clinical practice isn't properly evaluated, and their adherence to the therapy model and competence in delivering it is not monitored either. This, combined with the fact that therapists receive very little feedback to improve their clinical practice, points to a system in dire need of reform.
Therapy in psychedelic trials
In psychedelic-assisted therapy trials around the world, ensuring the consistency of therapy across individuals and sites is a priority, in order to guarantee reliable results. We hypothesise that when an evidence-based therapy is delivered consistently, it will improve the response rates of participants, increase the durability of treatments, and reduce the likelihood of serious adverse events.
This places a significant emphasis on the importance of assessing the adherence and fidelity of therapists to the therapy model and their competence in delivering it. Without knowing what therapists are doing in the room and how well they are doing it, we cannot identify what treatment model works best for which patient population.
Moreover, demonstrating the efficacy of psychedelic-assisted therapy over existing treatments is essential for the approval of psychedelic drugs. Having a clear understanding of therapy variables in clinical trials will also lead to clear results, and a robust assessment of these variables will make it easier to compare the effectiveness of drugs, therapy models and courses of treatment.
Clerkenwell Health leading the way
Based on my doctorate research, Clerkenwell Health has developed the most vigorous therapist selection and assessment criteria in the market, alongside an evidence-based training programme.
In our therapist training programme, we teach practical skills as well as theory and consistently monitor our trainees' practice in order to provide feedback for continuous improvement. Our practical examination ensures that only the therapists who can deliver therapy consistently to a high standard will participate in our clinical trials, and since our therapists are trained with a transdiagnostic therapy model, upskilling them for each new trial is quick and easy.
We have also developed an AI-backed robust monitoring process to assess our therapists' fidelity to therapy manuals and provide ongoing evidence-based support. This is how we ensure the quality of therapy, the safety of participants and consistency across individuals and sites in clinical trials.
If we want to avoid the second fall of global psychedelic research, we need to learn from the history of science. Although double-blind controlled trials were not designed to test the efficacy of drug-assisted psychotherapies, we can now standardise and control therapy with the help of technology and evidence-based therapy models.
If standardisation can be achieved, we believe psychedelics-assisted therapy could be a gamechanger. By proving psychedelics as a valuable tool of medicine, we can help eradicate the global mental health pandemic.