The six most expensive medical procedures as of 2015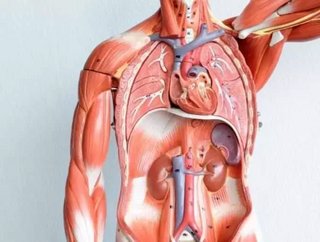 Health care in the United States is expensive, but which medical procedures carry the costliest price tags? In the August issue of Healthcare Global ma...
Health care in the United States is expensive, but which medical procedures carry the costliest price tags?
In the August issue of Healthcare Global magazine, we profiled the top 10 most expensive medical procedures, below are the top six. For the complete list, read the article here.
Click here to read the September 2015 edition of Healthcare Global magazine!
6. Liver transplant — USD$577,100
An extremely vital organ that aids in the digestion, blood clotting and a host of other essential functions, the liver is integral to the entire body. Thus, the risks associated with a liver transplant are very high, even more life threatening than many other serious medical procedures. 
Once becoming eligible for the transplant and the difficult process of finding a donor is achieved, costs build in the form of extensive recovery time and post-op as well as medications and recurring appointments with a specialist.
5. Bone marrow transplant — USD$676,800
A bone marrow transplant is a varied type of medical procedure that can be performed in two different ways. An autologous bone marrow transplant is when stem cells are removed from the body and frozen. After treatment for the condition afflicting the patient (generally cancer) is finished, the cells are put back into the body to regenerate healthy blood cells. This procedure costs around USD$300,000.
RELATED TOPIC: Doctors want more Ebola cases, here's why
The second, more expensive bone marrow transplant, involves finding a donor. This type of transplant, called an allogenic transplant, can cost up to USD$676,800 due to the time and effort put into finding and researching a donor who is a match, as well as the medical procedure itself.
4. Lung transplant — USD$797,200 double, USD$561,200 single
Lung transplants are used for people who are likely to die from lung disease within one to two years. Their conditions are so severe that other treatments, such as medicines or breathing devices, no longer work. There are a myriad of factors that make the procedure so expensive; first, finding a donor, then the surgery itself, where the patient is placed on a machine to breathe.
RELATED TOPIC: How surgical hospitals can expand in 2016 via technology
Afterwards patients recover in the intensive care unit for a few days, before spending another three weeks in hospital. All in all, the procedure, hospital recovery time and subsequent rehab that may take over three months, plus the medications needed to avoid transplant rejection contribute to the procedure's high cost.
3. Heart transplant — USD$997,000
The most common method of performing a heart transplant is to remove the patient's dying heart after having harvested a still living heart from a recently deceased donor and graft it into the patient's body. A heart transplant is by no means a cure for those patients in the end stages of heart disease, but merely a method of prolonging the length and quality of one's life.
In reality, the life expectancy for the recipient of a heart transplant is 15 years after the procedure, and some of the time post-op is extremely difficult. Recovery in intensive care is followed by a lengthy rehabilitation period with plenty of hospital visits with specialists to ensure the health of the patient. Beyond rehabilitation, recipients of a heart transplant also run the high risk of infection and organ rejection, hence the immunosuppressant drugs prescribed to limit the risk.
2. Heart-lung transplant — USD$1,148,400
A combined heart and lung transplant is extremely rare in the United States, with roughly 100 performed annually. The difficulty in finding a donor is a primary reason, beyond the difficulty in the operation itself. Candidates must be under the age of 55 and be healthy enough otherwise to survive the rehabilitation period and regimen of immunosuppressant drugs to prevent infection and rejection.
During surgery both the dying heart and lungs are removed and the patient is connected to a machine that will facilitate breathing and the circulation of blood to the body. While still incredibly rare and risky, and exorbitantly expensive at a cost of over a million dollars, survival rates for heart-lung transplant patients has increased to nearly 85 percent a year after surgery.
1. Intestine transplant — USD$1,206,000
Although it is possible for a living donor to donate an intestine segment, most intestine transplants involve a whole organ from a deceased donor. In addition, most intestine transplants are performed in conjunction with a liver transplant. Involving both the largest and the longest organ within the body, an intestinal transplant is again another last resort procedure that is only performed on patients with life threatening conditions, leaving no other option.
RELATED TOPIC: TOP 10: Best hospitals to work for in the Northeast USA
A complex procedure that requires a highly skilled transplant team, the entire surgery can last anywhere from four to 12 hours. In some cases patients will receive both liver and intestine transplants concurrently, making this medical procedure the most complex, time consuming and expensive medical procedure in the United States.