The role of Vitamin D for winter healthcare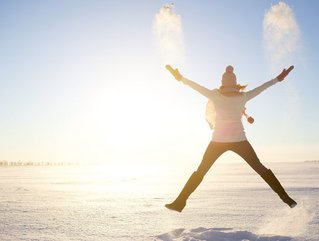 Vitamin D can help mental wellbeing and physical health in the winter
The European heat dome is a welcome summertime extension, but it's time to think about Vitamin D, an essential healthcare step for winter wellbeing
Vitamin D is essential for good health. The human body makes it when exposed to sunlight and deficiency can occur during the colder seasons. Prolonged Vitamin D deficiency can cause osteoporosis and muscle weakness, as well as putting the individual at an increased risk of infection. With winter coming for the Northern Hemisphere, we take a look at 'the sunshine vitamin'.
Vitamin D is important for physical health and mood
Vitamin D supports health in a range of ways, including:
Bone and muscle health
Immune system and cell growth
Cardiovascular health and blood pressure regulation
Maintaining a good mood
In the UK, the NHS advises people to take 10 micrograms of Vitamin D a day, everyday, if they spend a lot of time indoors or wear clothes that cover up most skin when outside.
During the lockdown period, many people started taking Vitamin D, as they were spending more time indoors.
"During the coronavirus pandemic the government has advised that we all stay at home, and while many of us will actually be outdoors more than usual if we have gardens or go outside for our once-daily exercise, for some the lockdown will mean spending much more time indoors," said Caroline Bloomfield, the PHA's lead on Nutrition and Healthy Eating. "As a result of being inside more, we may not be getting enough Vitamin D from sunlight. We are advising that everyone should consider taking a supplement of Vitamin D every day to keep their bones, teeth and muscles healthy."
Vitamin D-rich foods (think fatty fish and egg yolks) can support health, but Vitamin D supplements are also an option.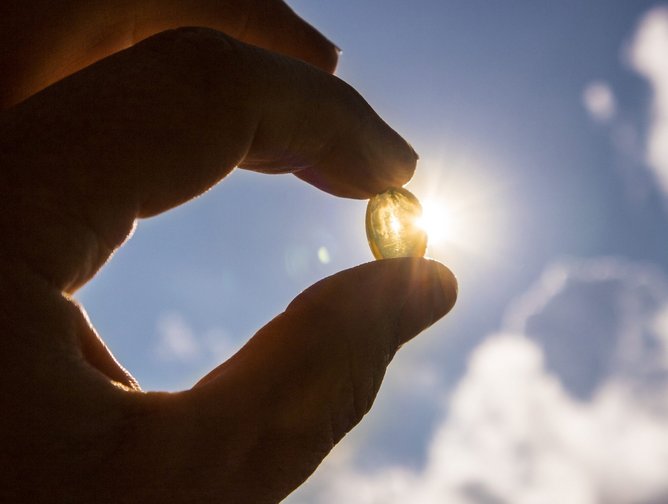 Vitamin D
Vitamin D supplements in winter
In the winter, people who work indoors may not see sunlight before or after work and when they are outside, their body is covered up with warm clothing. This prevents the body from getting enough sunlight exposure, even on sunny days.
The NHS also advises people to take Vitamin D supplements from September to March, covering the coldest and darkest weather when skin is buried under layers of thick clothing. For those in the Southern Hemisphere, supplements should be taken March to September.

A new research review titled 'Vitamin D: The challenge of bridging the gap and the rationale for supplementation', published in The Food and Nutrition Journal, advises Vitamin D supplementation.

"It is crucial to prevent deficiency and ensure that 25(OH)D levels (believed to be the best indicator of Vitamin D supply to the body) are at least 25 nmol/litre, and possibly even 50 nmol/litre. This can be achieved reliably only by Vitamin D supplementation across the population," said HSIS GP Dr Nisa Aslam.

Whatever season you're in, the sun is an essetial part of good health - not too much sunlight on the skin and not too little.
*********************************************
For more insights into Healthcare - check out the latest edition of Healthcare Digital and be sure to follow us on LinkedIn & Twitter.
Other magazines that may be of interest - Manufacturing Magazine.
*********************************************
BizClik is a global provider of B2B digital media platforms that cover 'Executive Communities' for CEO's, CFO's, CMO's, Sustainability Leaders, Procurement & Supply Chain Leaders, Technology & AI Leaders, Cyber Leaders, FinTech & InsurTech Leaders as well as covering industries such as Manufacturing, Mining, Energy, EV, Construction, Healthcare + Food & Drink.
BizClik, based in London, Dubai & New York offers services such as Content Creation, Advertising & Sponsorship Solutions, Webinars & Events.