Three ways to optimise the FMD decommissioning process
By Diederik de Bruijn, Pharmacist Consultant and FMD solutions expert at Optel Group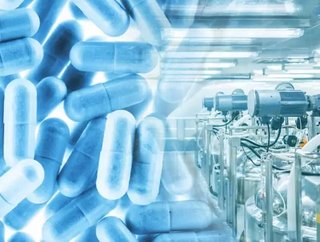 FMD (Falsified Medicines Directive) legislation will become effective on 9th February 2019. It requires that all pharmacies - whether they are hospital...
FMD (Falsified Medicines Directive) legislation will become effective on 9th February 2019. It requires that all pharmacies - whether they are hospital or community based - to 'sign out' all the pharmaceutical products they dispense against a national database, the National Medicines Verification System (NMVS).
This process, known as decommissioning, effectively involves the re-listing of items that were previously registered in the European Hub, the European Medicines Verification System, by invalidating the 2D barcode identifier that was labelled onto each unit at the production stage. Once decommissioned, items are then officially declared as dispensed and out of circulation.
FMD legislation has received a mixed reception and the forthcoming changes to the way pharmacies will operate have not been universally welcomed.  Across Europe, our interactions with both hospital and community pharmacists suggest that many are concerned about the extra administrative efforts FMD will create. They believe it will cost them time and money, which cannot be recouped.
Perhaps that is true, but it's important to bear in mind the very good reasons why these new rules are being introduced in the first place. According to PWC, over 1 million people die as a result of falsified medicines every year. If we, as a continent, can reduce the number of falsifications, it will have a positive impact on large areas of the world. Viewing these changes with a wider perspective helps to shine a new light on the validity of these new compliance requirements.
Since the FMD compliance deadline is approaching rapidly, rather than simply focusing on the negatives - the extra time and costs involved - it's important to also recognise that there will be benefits. From 9th February 2019, every newly manufactured stock item will be encoded with a batch number and expiry date. This is data pharmacists lacked (and would have benefited from) for many years. It will help to make routine stock control and the administration of product recalls much more efficient, eliminating the need for manual processes.
How to comply with maximum efficiency
So, given that the requirement to comply is inevitable, how can pharmacists ensure that the processes they adopt from the February compliance deadline are as efficient as possible?
Although FMD technology solutions exist to control the data processing aspects of the workflow, there are other transactional elements to consider and these have implications for the efficiency of a busy hospital or community pharmacy department. What is the best technology solution to implement? How will this legislation will impact day to day operations? Will pharmacy departments be able to maintain existing efficiency levels without the need to recruit additional staff members? How can the newly introduced technology and newly available data help to optimise existing projects?
Optimising the decommissioning process: 3 aspects to consider
Invest in dedicated FMD Technology
Integrated, cloud-based software running on mobile devices makes it fast and simple for anyone to handle the decommissioning process. Using the right technology, there is no reason why the procedure can't quickly become part of any pharmacy's daily routine.
Reports of FMD legislation resulting in process bottlenecks are unfounded. Field studies have shown that the additional handling time required should be no longer than four seconds and depending on the stage at which the task is completed, can be as little as two seconds extra time to be added onto existing processing times. Our own estimates using test data suggest that it will take under one minute to verify and decommission 20 packages.
See also
Picking or goods in? What is the optimum point to decommission?
Exactly when to decommission an item has been the subject of debate within the sector.  The legislation states that decommissioning should take place as near to the end of the supply chain and point of dispensing as possible. Some in the industry advocate that the best time to decommission is during the picking process, rather than when items first arrive at goods in from the manufacturer or distributor.
This is because the items are ready to be handled at the unit level rather than multipack or boxed level, saving time on unpacking and minimising the chance that packages cannot easily be stored once any shrink wrapping has been removed. They argue that decommissioning at the picking stage, when medicines are being selected for patients, also makes it easier to integrate the whole new process into an existing workflow and to minimise disruption if the working area available is relatively small.
The alternative to decommissioning at dispensing is to verify all products at the entry point. This ensures problems are identified immediately and pharmacies can avoid a position whereby counterfeited goods are unwittingly accepted into the supply chain and stored with non-counterfeited items for potential dispensing. In our view, it is far worse to potentially have a situation whereby a patient is waiting for medication because the stocks held cannot be dispensed due to an inability to decommission for a wide range of reasons, than having to handle unboxed stocks.
We have explored both approaches and it is important to acknowledge the different arguments about when decommissioning should ideally take place. It may be simpler and more efficient to decommission at the item level just before dispensing, however it is also good practice to do so when goods first arrive on site. Instead, a dual approach may be the best option, whereby goods are verified at goods in to check their authenticity and then decommissioned at the picking stage, as close to dispensing to the patient as possible.
Policy making for norms rather than exceptions
Another argument in support of decommissioning at the picking stage relates to the issue of product recalls and returns. There are inevitably times when pharmacy products need to be recalled, either because of a manufacturing problem or a reported theft. Some in the industry have proposed that the later a decommissioning takes place, the less likely it will result in incorrect data being collected. They add that as a result of the '10-day rule', whereby once decommissioned, an item can then only be reintroduced to the supply chain within 10 days, later decommissioning is advisable. Pharmacies that don't leave it as late as possible therefore run the risk of being left with excess stocks of unused items, which they can no longer sell or return to the manufacturer as surplus, if needed.
There is another important counter argument to consider in this case too. Since less than 1% of items shipped to pharmacies are returned, it may be unnecessary to justify a process based on exceptions? Adopting the 'verify at goods in, decommission at picking stage' policy would also ensure that data held is as accurate as possible, whilst also protecting pharmacists from the impact of the '10-day rule.'
By taking advantage of specially developed FMD solutions and following our pre-tested recommendations, pharmacies should not be concerned about the approaching compliance deadline.  Although the new legislation will mean that working processes need to change and an element of financial investment is clearly involved, thanks to ready-made software solutions, this can be minimised.
Ultimately, FMD offers a chance to significantly improve daily operating efficiencies and gives pharmacies access to real time product and patient data. Most importantly, it will facilitate a real change for the better, using traceability technology to directly improve the lives of countless people. Isn't that a good thing?
Credit: Optel Group