Tranq Dope is a new miserable chapter in the opioid crisis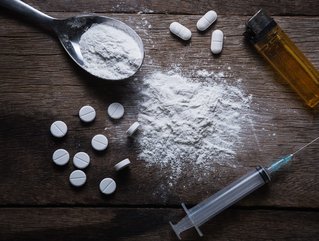 Fentanyl and the animal sedative Xylazine combined have created 'Tranq Dope', a new drug reducing addicts to zombies & destroying communities
Tranq Dope is a mix of Fentanyl and a drug called Xylazine, which is used as a sedative for cattle. It can be smoked or injected and it is the latest drug attracting vulnerable people in need of long term support with an immediate solution, destroying families and reducing communities to dystopian horror shows.
What does Tranq Dope do?
Many Tranq Dope users have been in some form of physical discomfort and were prescribed a legal drug by their doctor to manage the pain, but become addicted to the more pleasant side effects. Once their medicinal supply is cut, users turn to illegal drugs to keep up with their addiction.
The high provided by the Xylazine and Fentanyl mix is said to hit harder than other drugs and has amassed a new consumer base.
Xylazine was first made by The Bayer Company in 1962. Headquartered in Leverkusen, Germany, The Bayer Company is a pharmaceutical and biotech giant, with a global revenue of €44bn.
Fentanyl, which is up to 50 times stronger than heroin, was first made in 1959 by Janssen Pharmaceutica. It is now manufactured in China and some is sold legitimately. However, Mexican cartels receive supplies from China and smuggle it into the USA to be used by addicts, some of whom call the drug 'China white'.
Across the USA and Canada, local dealers mix the product and sell it to users.
The drug relieves pain and can make the user feel euphoric for hours at a time, blotting out bad memories and present struggles.
There are side effects:
Skin rotting
Drowsiness
Slowed breathing
Nausea and vomiting
Loss of appetite and constipation
An overdose. The potent mix can cause breathing to slow or stop. In 2020, 68,630 people died from an opioid overdose in the USA.
The role of pharma in the opioid crisis
Some pharmaceutical manufacturers have been accused of profiting off the opioid crisis.
In 2020, Purdue Pharma pled guilty to 'Fraud and Kickback Conspiracies' - prioritising financial gain over patient's health in the sale of OxyContin, which has up to 13m addicts in the USA. Many users of OxyContin have gone on to use Fentanyl for its stronger hit.
"The abuse and diversion of prescription opioids has contributed to a national tragedy of addiction and deaths, in addition to those caused by illicit street opioids," said Jeffrey A. Rosen, Deputy Attorney General. "Today's guilty pleas to three felony charges send a strong message to the pharmaceutical industry that illegal behaviour will have serious consequences. Further, today's convictions underscore the department's commitment to its multi-pronged strategy for defeating the opioid crisis."
Qin Gang, Chinese Ambassador to the USA, discussed the opioid crisis with Newsweek.
"In my past year as Chinese Ambassador to the U.S., I have had many discussions with Americans on opioid overdose," said Gang. "A friend told me that his daughter struggled with drug addiction for years, and that his nephew even died of fentanyl overdose, something that really got me upset. As I understand the importance of this matter, I have paid personal efforts to bring about the dialogue between the U.S. Congress and China National Narcotics Control Commission."
China is familiar with foreign forces involved in drug trafficking. Across the 19th century, Britain profited from selling opium in China, which caused up to 10m Chinese people to fall into addiction. When the Chinese government tried to stop the British, a conflict known as the Opium War (1839-1842) broke out. This concluded in a British victory which included Hong Kong being put under British rule.
"The repercussions of history are felt even today," said Gang. "With such searing pains in our national memory, China holds an understandably stronger antipathy for narcotics than any other country, as displayed in its zero-tolerance attitude towards all narcotic drugs, as well as stringent control and tough punishment measures."