UnitedUs on redefining pharma branding post-COVID-19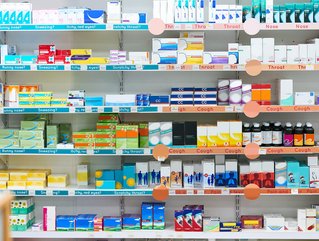 Pharma branding
COVID-19 changed how the world sees pharma. Luke Taylor, Co-founder and Creative Partner at UnitedUs, explains why its branding must catch up
COVID-19 thrust pharmaceutical brands into the spotlight in a way that they had never been before. Suddenly people were asking each other: what vaccine did you get? AstraZeneca? Pfizer? Pharmaceutical brand names were suddenly on everyone's lips and, for the most part, in a positive way. Yet, since then, have pharma brands continued to build on their newly found brand recognition, or have they chosen to fade back into the black?
"Prior to COVID-19, pharmaceutical brands primarily targeted a niche audience of individuals with a medical or chemical background," explains Luke Taylor, Co-founder and Creative Partner at UnitedUs. "Communication revolved around healthcare professionals, regulatory bodies like NICE, and industry specialists - and their brands catered to them. However, COVID-19 had exposed them to a broader, more generalist audience, and their branding and communication was found lacking in clarity to the everyday person.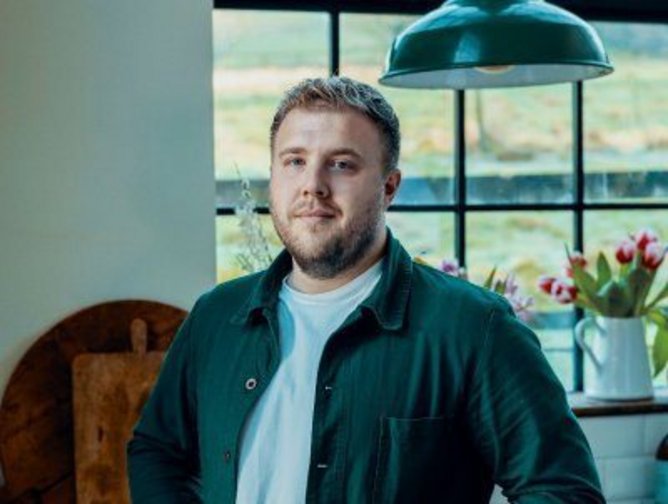 Luke Taylor, Co-founder and Creative Partner at UnitedUs
Shaking up the pharma branding status-quo
Most pharma brands weren't prepared for the sudden shift due to the pandemic. As a result, an air of mystery remained around these corporate giants, leaving the public with limited knowledge of their purpose beyond a perceived notion of solely profit-making.
"This lack of transparency in communication and branding only reinforced stereotypes that the pharma sector consisted of big, untrustworthy corporations. Insufficient information did nothing to combat conspiracy theories and misinformation and governmental agencies' failure to provide straightforward information exacerbated this problem," says Taylor. "By not explaining their processes and how they reached their achievements, pharmaceutical brands failed to alleviate the sense of mistrust that was brewing among some sectors of the population."
According to Taylor, this is where the benefits of branding come in.
"A transparent and authentic brand has the potential to play a crucial role in achieving trust," he says. "Of course, it is essential to avoid excessive advertising and a solely profit-driven approach – the US model is not to be replicated – but pharmaceutical brands do have a responsibility to engage the wider population. This means communicating with the people in receipt of their products in an accessible manner."
COVID-19 marked the first time that UK audiences truly became acquainted with these pharma brands and people expected more information and greater transparency, instead they were left with a sense of uncertainty.
"Once news of the existence of a COVID vaccine broke, the search volume for the pharmaceutical brands developing them shot up to levels not seen before," says Taylor. "The problem was that their digital presence was opaque to the average person: with websites full of industry jargon and lacking an obvious sense of brand identity or purpose. The impenetrable language and identity became vehicles for conspiracy."
Yet despite being some of the biggest businesses in the world, pharmaceutical companies and their brands aren't reflective of the quality, skill and professionalism of their products or offerings.
"Instead, they adopt a homogenised, dated look, formed out of a desire to stay safe. This is because while recognition for positive media coverage, such as for saving lives, is welcomed, any negative attention, due to severe side effects of one drug, for example, is a huge risk to the whole brand," says Taylor. "It is fairly common across regulated industries for companies to avoid using their brand to step out from the shadows and say something of note because of regulation compliance. However, this doesn't have to be the case: great brands can stand out and work with compliance, but it requires bravery and also honesty."
Considering the pharmaceutical industry's immense size and the fact they are huge global employers, most of the general public still cannot name its biggest brands, whereas they could easily name the top fast-food or sports brands.
"One notable exception is GSK, which underwent a significant rebranding effort that aimed to address the lack of transparency in the industry. The branding was well received - even if a little dry - because its rebrand executed an effective strategy in its goal to be more open and honest. GSK is among the few pharma companies that have managed to create a brand with enough influence to be recognised beyond their own industry."
Brands must acknowledge that people make assumptions about a business based on its appearance. While some - particularly regulated - industries have been slow to recognise this, it's time for pharma to embrace the power of branding.
Building an authentic pharma brand
For Taylor and the UnitedUs team, working with pharma or healthcare companies means creating brands that feel a lot more aligned to their craft and professionalism and the level of investment that they place into their products and services.
"Pharmaceutical brands have to ensure high quality in all they do - their R&D, their labs, their regulatory compliance, and more, all have to operate at extremely high levels and require significant investment - and most are fairly profitable. Yet, they don't invest that vigour into their branding and it shows."
Taylor knows that it's more important than ever that pharma companies recognise the value of investing in a strong, honest brand.
"People are increasingly discussing what they put in their bodies and there are many people out there – on social media in particular – who are making recommendations with no medical training," he says. "Communications from pharma brands that are conveyed in the right way can combat misinformation and support a positive narrative, but they need to gain trust in order to do that. If their brand - and particularly the language they use - continues to feel impenetrable they won't be able to cut through the noise on social media."
By being more authentic and transparent in their value and service, their culture and ethos, they can not only improve relations with this growingly sceptical public, but at the same time improve their employer brand too.
"It will involve navigating the fine line between authentic transparency and superficial brand statements. Greenwashing or health washing must be avoided, instead there should be a focus on authenticity and meaningful commitments."
Partnerships are one element pharma brands could tap into. By aligning with brands that already possess the desired traits, pharma companies can showcase their credibility and gain trust.
"These can be a powerful tool in conveying authenticity and accountability. Take the academic affiliation between AstraZeneca and the University of Oxford when they launched their vaccine, it really boosted credibility and trust in the eyes of the public. The reality is that these kinds of partnerships are constantly happening, but most people aren't aware of them."
COVID-19 thrust pharma brands into the spotlight, prompting fresh questions about their identity and business models and there's no going back. For Taylor, the benefits of creating brand authenticity and transparency are clear.
"Now is the time for pharma companies to use brands to bridge the gap between the public and their crucial role in healthcare. It will require a level of boldness and a willingness to embrace transformation, but it will do pharma the world of good."
*********************************************
For more insights into Healthcare - check out the latest edition of Healthcare Digital and be sure to follow us on LinkedIn & Twitter.
Other magazines that may be of interest - Manufacturing Magazine.
*********************************************
BizClik is a global provider of B2B digital media platforms that cover 'Executive Communities' for CEO's, CFO's, CMO's, Sustainability Leaders, Procurement & Supply Chain Leaders, Technology & AI Leaders, Cyber Leaders, FinTech & InsurTech Leaders as well as covering industries such as Manufacturing, Mining, Energy, EV, Construction, Healthcare + Food & Drink.
BizClik, based in London, Dubai & New York offers services such as Content Creation, Advertising & Sponsorship Solutions, Webinars & Events.