Valeant Pharmaceuticals: Canada's hottest stock after purchase of Addyi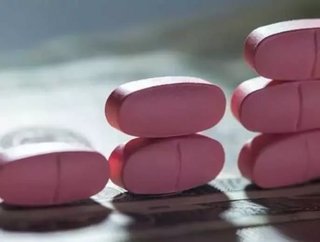 Its been the most talked about topic in the world of pharma as of late: the FDA has approved the first ever prescription drug treatment to boost low sex...
It's been the most talked about topic in the world of pharma as of late: the FDA has approved the first ever prescription drug treatment to boost low sex drives in women.
The FDA had rejected the drug twice before, called flibanserin, in 2010 and 2013, but this past June an advisory panel voted to recommend approval on the condition that the drug's manufacturer, Sprout Pharmaceuticals, develops a plan to limit safety risks.
RELATED TOPIC: TOP 10: Biotech stocks being bought and sold by billionaires right now
Expected to hit the market in mid-October under the name of Addyi, the drug can cause low blood pressure, nausea, drowsiness and dizziness—especially when combined with alcohol.
But that didn't stop Valeant Pharmaceuticals (NYSE: VRX) from striking a deal with Sprout Pharmaceuticals last week.
Valeant will pay roughly USD$1 billion in cash to buy Sprout Pharmaceuticals, marking their seventh acquisition this year.
The Canadian drugmaker has traditionally grown through acquisitions of companies in the dermatology, vision and neurology fields, but the Sprout purchase will expand Valeant's portfolio into woman's health.
RELATED TOPIC: Anthem to become largest US health insurer after $54B Cigna acquisition
The market for men's erectile dysfunction is $4.3 billion and includes blockbuster drugs such as Pfizer's Viagra, Eli Lilly's Cialis, and Bayer's Levitra, according to 2014 sales data by Symphony. The market for women's sexual-dysfunction could expand just as quickly, and Valeant will be the first to enter.
"I think you can look to the market for erectile dysfunction to be somewhat similar in terms of size, which is a multibillion-dollar market on global basis," Valeant's chief executive Mike Pearson told The Boston Globe. "It will take time to develop the market."
The Valeant deal is big news for pharma investors. As the first drug designed to treat low libido in women, Addyi will have no competition when it hits the market. That's a huge win for Valeant, which is expecting revenue between USD$10.7 billion and USD$11 billion for 2015.
In the last four quarters, Valeant has beaten earnings estimates by an average of 12.5 percent. Year to date, Valeant stock is up nearly 69 percent, according to ETF Daily News.
RELATED TOPIC: TOP 10: Biggest pharmaceutical companies around the world
Just as with any deal, this one comes with risks.
The FDA has required Addyi to carry a warning label alerting doctors and patients to the risks of dangerously low blood pressure and fainting. Under the safety plan, doctors will be able to prescribe Addyi only after completing an online certification process that requires counseling patients about the drug's risks. Add in that the drug must be taken once daily to receive effects, and it may limit patient appeal.
But Valeant has been known to be a drug marketing company rather than a drug development company, and the company's sales expertise will be able to get Addyi to market quickly, according to analysts.
Will all that being said, Valeant Pharmaceuticals is a stock that is being watched very closely by investors, along with the pharmaceutical sector that has just been created.  
Read the latest edition of Healthcare Global magazine!
[SOURCE: The Boston Globe, ETF Daily News]