Ventas to Buy Ardent Health Services for $1.75B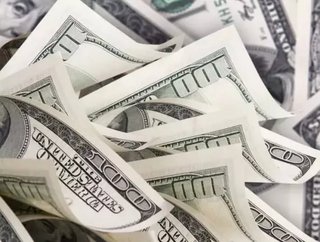 The real estate investment firm Ventas, Inc. (NYSE: VTR) announced on Monday, April 6 that it will acquire privately-owned Ardent Medical Services (with...
The real estate investment firm Ventas, Inc. (NYSE: VTR) announced on Monday, April 6 that it will acquire privately-owned Ardent Medical Services (with its affiliates Ardent Health Services)  for $1.75 billion in cash.  
A premier provider of health care services and one of the ten largest for-profit hospital companies in the U.S., Ardent Health Services will be entitled to distribute up to $75 million in excess cash to its existing shareholders. The transaction is expected to be immediately accretive to Ventas's normalized funds from operations ("FFO") per share by $0.08 to $0.10 in the first full year after close.
Based in Nashville, Ardent Health Services is owned by private equity funds managed by Welsh, Carson, Anderson & Stowe. The company generates around $2 billion in annual revenues, with 50% of its revenue derived from commercial payers. 
[READ MORE] The 3 Biggest US Health Care Stocks to Watch Right Now
Following closure of the deal, which is expected in mid-2015, Ventas says it will separate Ardent Health Services' hospital operations from its real estate and sell operations to newly-formed entities managed and owned by Ardent and other equity sources. Ventas may own up to 9.9% of the new company. 
Ventas will own ten high-quality hospitals (and related real estate) operated by Ardent under the names BSA Health System in Amarillo, Texas, Hillcrest HealthCare System in Tulsa, Oklahoma and Lovelace Health System in Albuquerque, New Mexico. These assets include acute care, heart, rehab and women's health hospitals, comprising approximately 3.2 million square feet and 2,045 beds.
[READ MORE] Is This the Best Alternative to Health Care M&A?
"This transaction builds upon our excellent track record of executing innovative and value-creating opportunities, and solidifies our leadership position in healthcare real estate," said Ventas Chairman and Chief Executive Officer Debra A. Cafaro. "The addition of Ardent's platform, which includes high-quality assets with significant market share in three key markets, and a highly-regarded hospital management team, creates a strong avenue for growth in the attractive hospital real estate market. The transaction also increases our diversification by property type and operator. We look forward to partnering with Ardent's seasoned management team as a best-in-class operator to grow its business."
David T. Vandewater, President and Chief Executive Officer of Ardent, said in a press release, "We have built a leading U.S. hospital franchise, currently focused on three key markets with incredible growth potential. The current management team and Ardent employees are excited about this agreement with Ventas and we look forward to expanding Ardent and capitalizing on the significant growth opportunities we see in the immense, highly fragmented U.S. hospital market. With this strong capital and operating partnership, we can expand while continuing to serve patients and our communities."
Let's connect!