VillageMD partners with Walgreens on primary care clinics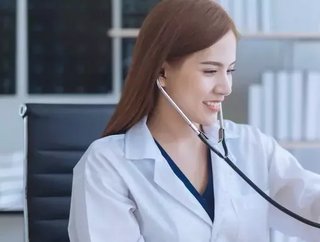 VillageMD is a Chicago-based startup providing primary care services...
VillageMD is a Chicago-based startup providing primary care services.
It partners with physicians to provide the services needed for clinical care, such as technology and staffing.
Its Village Medical brand, meanwhile, consists of primary care clinics as well as virtual visits.
Since its foundation in 2013, the company has raised . Its , announced last week, saw the company raise $275mn from Walgreens Boots Alliance and Kinnevik AB.
Per an agreement with Walgreens, the company is poised to invest $1bn into VillageMD over the next three years, eventually gaining around a 30% stake. In return, VillageMD offices will be co-located in Walgreens' national chain of pharmacies.
In , Tim Barry, chairman and CEO, VillageMD, said: "In the U.S., we spend $4 trillion per year on healthcare, over 85 percent of that is tied to patients with chronic diseases. To improve our healthcare system and reverse the trajectory of health spending, we must meet the needs of all patients. This partnership allows us to unleash the power of primary care doctors and pharmacists, enabling them to work in a coordinated way to enhance the patient experience. The results of our initial pilot clinics highlight that these outcomes are infinitely achievable."
The company said it would use the investment to pay for the opening of new clinics and integrating with Walgreens' digital assets. The news follows an earlier trial of the partnership, with the expansion of the scheme leading to between 500 and 700 clinics being established in 30 US markets over the next five years.
"This rollout is a major advancement of one of Walgreens Boots Alliance's four key strategic priorities, Creating Neighborhood Health Destinations," said Stefano Pessina, executive vice chairman and CEO, Walgreens Boots Alliance. "These clinics at our conveniently located stores are a significant step forward in creating the pharmacy of the future, meeting many essential health needs all under one roof as well as through other channels."