Why Kindred Healthcare is Buying Gentiva for $1.8 Billion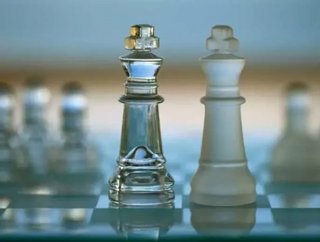 Kindred Healthcare Inc. (NYSE: KND) and Gentiva Health Services Inc. (NASDAQ: GTIV) have reached a definitive agreement under which Kindred will acquire...
Kindred Healthcare Inc. (NYSE: KND) and Gentiva Health Services Inc. (NASDAQ: GTIV) have reached a definitive agreement under which Kindred will acquire all outstanding shares of Gentiva common stock for $19.50 per share.
The cash and stock deal was valued at $1.8 billion, including the assumption of net debt. The companies expect the closing of the transaction to occur in the first quarter of next year.
Under terms of the agreement, Gentiva shareholders will receive $14.50 per share in cash and $5 of Kindred common stock.
According to Kindred, the merger accelerates the development of an integrated approach to patient care, creating significant value for both companies' patients, employees and shareholders.
"With Gentiva, we will expand the breadth of our offerings and our geographic footprint and enhance our presence in Kindred's Integrated Care Markets to drive more efficient and cost-effective coordinated care across more communities," said Benjamin A. Breier, President and Chief Operating Officer of Kindred Healthcare. "This combination strengthens our ability to serve patients across the full continuum of care – from the hospital to the home. Together we will create the industry leading provider of home based patient-centered care, solidifying our position at the forefront of the care delivery model that is preferred by patients and payers. As a combined company, we will continue to grow and help shape the American healthcare delivery system."
In an issued news release, Kindred outlined both strategic and financial benefits of the combination. Improvements in care, stronger workforces and an increase in revenues were noted.
On a pro forma basis, the combined company is expected to generate annual revenues of approximately $7.1 billion and an operating income of $1 billion. Kindred also believes the acquisition of Gentiva will "immediately and significantly" accretive to earnings and operating cash flows.
 "This merger represents a successful conclusion to a process in which, from the beginning, we have focused on maximizing value for Gentiva's shareholders consistent with our board's responsibilities while ensuring the future success of the company, said Rodney D. Windley, Executive Chairman of the Board of Gentiva. "The cash and equity structure of the transaction, which represents a 128 percent premium to Gentiva shares since Kindred's offer became public, provides Gentiva shareholders with immediate value and the opportunity to participate in the potential growth and value creation of the combined company by virtue of their continued investment in Kindred stock. On behalf of our board and management team, I would like to express my deep appreciation to our employees across the country for their dedication and commitment to our patients and the families that we serve each and every day."
Aligning with Kindred's five-year strategic plan, the merger will create "the largest provider of integrated care in America," according to Tony Strange, Chief Executive Officer of Gentiva.