The world's best medical training schools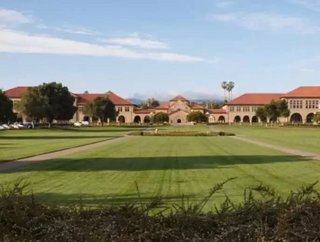 Choosing to study medicine at any educational institute in the world is a huge commitment – it is one of the hardest and most intense courses aro...
Choosing to study medicine at any educational institute in the world is a huge commitment – it is one of the hardest and most intense courses around. It is also a course with some of the highest tuition fees; rates for 2010 entry to the Harvard Medical School tipped $42,500. However, the demand and interest in studying medicine is incredibly high and thousands of prospective medical students fight for a space on post-graduate medical courses every year.
With that in mind, Healthcare Global has looked at the five best medical schools in the world – according to the 2011/2012 QS World University Rankings – and explored the outstanding features of each institution.
Stanford University, US
Stanford's School of Medicine has made it to the fifth position in the QS rankings. It was credited as being "one of the world's leading research and teaching institutions, with one of the most renowned faculties in the nation."
In total, some 11,000 students study at Stanford each year – 7,000 undergraduates and 4,000 post-graduates. QS describes its medical students as being "distinguished by their love of learning and desire to contribute to the greater community."
Its Medical Center consists of three different facilities; the Stanford School of Medicine, Stanford Hospital and Clinics and the Lucile Packard Children's Hospital.
Stanford is reportedly one of the most selective universities in America, outdone only by Harvard, inviting just seven percent of its applicants to study there.  It is also the third wealthiest university in the world.
Oxford University, UK
World famous Oxford University has been honoured as having the fourth best medical school on the planet. The Medical Sciences Division at Oxford is also the school's largest division, offering courses in medicine, clinical pharmacology and neuroscience among others.
The Division is recognised on an international level as being a centre of excellence for biomedical and clinical research and teaching. State-of-the-art facilities and world-leading courses and programmes are on offer to students lucky enough to secure a place to study there. QS described Oxford as one of Europe's most innovative and entrepreneurial universities.
In terms of the university itself, it is the oldest university in the English-speaking world and the third oldest in the world generally. Oxford caters well for international students and almost 25 percent of its students travel to the UK from overseas.
Massachusetts Institute of Technology (MIT), US
In third place is MIT's medical school, one of America's oldest and largest biomedical and physician-scientist training courses. MIT holds a unique partnership with Harvard University and together the institutes form the Harvard-MIT Division of Health Sciences and Technology (HST). It integrates the three disciplines of medicine, science and engineering to find solutions to problems in human health.
Some of the biggest innovations in healthcare have come from MIT and the 350 undergraduate students it caters for, most notably the drug regime that turned HIV/AIDS into a treatable illness. HST tackles its mission of advancing human health through three core focuses; biomedical imaging, biomedical informatics and biomedical technologies.
As a whole, MIT counts 70 Nobel laureates as members of its alumni and eight are still active faculty members.
University of Cambridge, UK
The School of Clinical Medicine at Cambridge University has been ranked as second in the QS list. Located within the world famous Addenbrookes Hospital, like Stanford, it is notoriously hard for students to be invited to study at the School.  Hopefuls reportedly require a degree in pre-clinical medicine from either Cambridge itself, Oxford or St Andrews and applicants from outside of these institutions are rarely accepted.
Some of the biggest discoveries in medical history have come out of Cambridge's med school, including the first direct measure of blood pressure and the discovery of monoclonal antibodies. Cambridge University is also home to James Watson and Francis Crick, who together discovered the structure of DNA.
In addition to being world-famous for its levels of academic achievement, Cambridge is also credited with having unbeaten research programs. The Clinical School of Medicine has a number of research focuses, including cancer, cardiovascular illnesses, diabetes, genetics and neurosciences, to name just a few.
Harvard University, US
Being one of the most famous medical schools in the world, it comes as no surprise to find out the Harvard Medical School (HMS) at Harvard University came as number one in the QS rankings.
HMS is affiliated with 17 hospitals and research institutes across Boston and has a relationship with three flagship teaching hospitals; Brigham and Women's Hospital, Massachusetts General Hospital and the Beth Israel Deaconess Medical Center.
HMS has a reported annual budget of $600 million to spend across its various departments, which include Global Health and Social Medicine, Neurobiology, Genetics, Microbiology and Biological Chemistry and Molecular Pharmacology, to name just a few.  
Such a huge financial injection provides top-of-the-range facilities to students and enhances the quality of the globally renowned research programs, allowing HMS to achieve high scores in both clinical care and research. 
Our magazine is now available on the iPad. Click here to download it.