Procurement & Supply Chain
The 5 most successful COVID-19 vaccine rollouts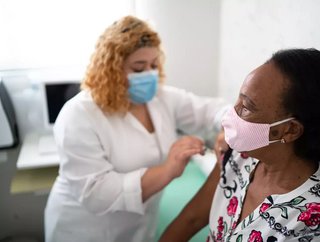 We take a look at the five countries with the most successful COVID-19 vaccine rollouts so far
Bhutan recently announced it had fully vaccinated 90% of its population within just seven days of launching its vaccine drive. What made this so successful, and which countries round the world have delivered the most efficient vaccination programmes? Healthcare Global takes a look at the top 5. 
Bhutan
Bhutan has very quickly become the nation with the most successful vaccine rollout. The tiny Himalayan country has a population of 800,000, and has reported 2,518 infections and two coronavirus-related deaths since the start of the pandemic. 
In April, India donated 550,000 doses of the AstraZeneca vaccine, but had to pause its supply as infections increased, leading to a rise in demand. In July Bhutan restarted vaccine distribution after 500,000 doses of Moderna were donated by the US under the COVAX programme, and a further 400,000 doses of AstraZeneca arrived from Denmark, Croatia and Bulgaria.
As well as highlighting the importance of wealthier nations donating vaccines to countries that need them, Bhutan's government counts several doctors among its members, including the Prime Minister Lotay Tshering.  This has helped tackle vaccine hesitancy - with regular government announcements and answering citizen's questions on platforms like Facebook. 
United Arab Emirates (UAE)
The UAE has fully vaccinated 71% of its population. The first vaccine to become available here was Sinopharm, manufactured in China, a major buyer of UAE oil. The two nations struck a partnership to produce the vaccine locally in the UAE.  After this Pfizer-BioNTech, Oxford-AstraZeneca, and Russia's Sputnik V vaccine also became available free of charge. 
To date the UAE has had 682,000 reported cases of COVID-19, and 1,951 deaths. It was the first country in the region to report cases of coronavirus, and the government implemented swift public measures including a strict lockdown and drive-through PCR testing to keep infection rates under control - the number of PCR tests conducted reached more than double the population in January 2021.
Uruguay
In 2020 Uruguay was hailed as a success in terms of its COVID-19 response.  Despite sharing a border with Brazil, which has seen one of the world's worst rates of infection, COVID-19 cases were low thanks to a very efficient testing programme, reporting only 1,400 cases by June 2020. 
These statistics changed dramatically this year when the government decided to drop COVID-19 restrictions and rely on vaccinations; as a result Uruguay now has the world's fifth-highest death rate, and the highest in Latin America. 
However it does have the second-fastest vaccination rollout in the continent, with 64% of the population fully vaccinated. In June it also began giving vaccines to people aged 12 to 17.
Experts are hopeful this speedy vaccination programme will stem the rise in infections. Speaking to Nature.com, Zaida Arteta, secretary of the Medical Union of Uruguay, said: "It's not over yet, we still have dozens of serious cases and expect more deaths. But the vaccine roll-out is one of Uruguay's strengths. They are efficacious, and we are vaccinating very well and quickly. I hope the trend continues."
Chile
Chile has been hit hard by the pandemic, with 1.62 million cases  and over 35,000 related deaths since it began. In response the government imposed a strict lockdown between March and November 2020 which drove infections down. In February 2021 it began administering vaccines, and within eight weeks more than a third of the population had received a first dose. 
Currently 64% of the population have received two doses, however Chile is battling surges after restrictions were relaxed and Chileans were given special holiday permits to travel freely around the country during the summer months. 
In June the capital city of Santiago went into another lockdown, but there are positive signs -  the daily average rate of infections has dropped from 7,200 to 1,100 in the space of a month. 
Israel
Before Bhutan's announcement, Israel had the fastest vaccine rollout in the world. The country's efforts to tackle COVID-19 have been labelled among the most efficient, thanks to a combination of population data and a campaign to encourage vaccine take-up driven by a mixture of text messaging and emails as well as outreach by ultraorthodox rabbis and leaders in Arab communities. 
To date 62% of the population have received two doses of the vaccine, however like many other regions around the world new variants are surging. In June the requirement to wear a facemask indoors was re-introduced after a rise in cases. 
A third booster vaccine is now being introduced for people over the age of 60 and those with weakened immune systems. The Pfizer booster vaccine will be given to people who received their second dose at least five months ago.