Procurement & Supply Chain
Abbott Nutrition Health Institute, a healthcare leader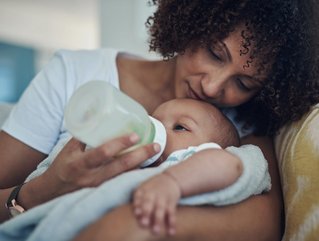 As the world's biggest baby milk formula manufacturer, Abbott Nutrition Health Institute is keen to address the supply chain shortage
Abbott Nutrition is the world's biggest supplier of baby milk formula and amid a shortage of baby milk formula, the healthcare and nutrition company is working hard to calm frantic parents, in the newest segment of the supply chain crisis.
Breast is best, but for many families, this is not an option. According to WHO, the global formula milk industry is valued at US$55bn and families who use it do so for many different reasons: for those who cannot produce breast milk, such as gay parents or those who have adopted or used a surrogate birth mother, this may be the only way to feed their child. Some mothers are unable to produce breast milk, or find it a great challenge to do so and baby milk formula offers them greater ease and flexibility - as well as a happy baby.
So the news that there is another shortage of baby milk formula, due to supply chain issues and labour shortages, has scared many parents. Some are even enlisting breastfeeding mothers and paying for their breastmilk.
Abbott Nutrition's international supply chain is dedicated to providing high quality baby milk formula
"Millions of parents rely on our formula to feed their babies," read a statement on the Abbott Nutrition website. "We are working hard to help moms, dads and caregivers get the high-quality nutrition they need for their babies.
Abbott is working alongside the FDA to restart operations at the baby milk formula facility in Sturgis, Michigan.
In Cootehill, Ireland, the Abbott Nutrition supply chain is supported by 1,000 dairy farms.
It has another FDA-registered facility where the company has increased the volume of Similac Advance powder formula produced for the USA. The company is transporting the formula by air to the USA daily.
Columbus, Ohio, is home to one of Abbott's nutrition businesses in the USA. In the second quarter of the year, Abbott expects to produce nearly three times more Similac Ready-to-Feed liquid formula than it did during the same period in 2021.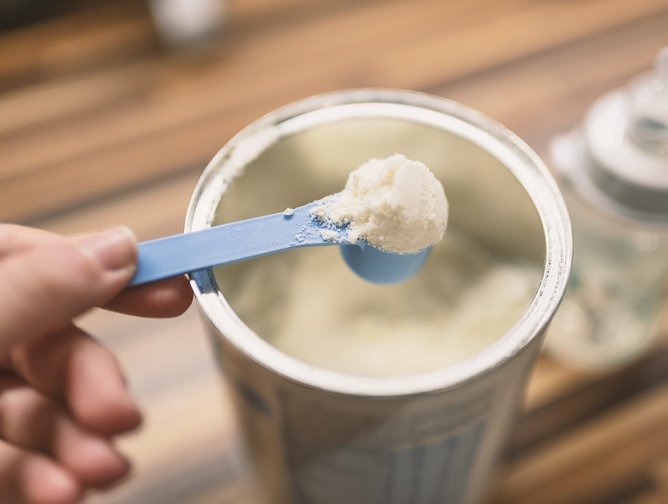 Previous baby milk formula scandals
In the past, several baby milk formula scandals have caused terror among parents.
In 2008, sixteen babies in China's Gansu Province were found to have kidney stones. The same babies had been fed using the same baby milk formula. Tests showed that the formula included melamine, a toxic industrial compound. Parents began importing baby milk from overseas, which started a supply chain crisis for baby milk in those countries and led supermarkets to impose a limit. In total, 300,000 babies in China became sick and six died.
Earlier than that, in 1977, Nestlé was found to be aggressively promoting its baby milk formula in under-developed nations, in addition to discrediting breastfeeding. As many communities had to mix the formula with water that was unclean, babies became sick and hundreds died. This led to an international boycott of Nestlé products and the company later apologised.
"We are dedicated to doing everything possible to ensure parents and caregivers have what they need to feed their babies," read a statement on Abbott Nutrition Health Institute's website. "We're always focused on what we can do to continue to serve our customers. We will continue to work closely with the FDA to implement corrective actions at the Michigan facility. We know getting your baby high-quality infant formula is your priority – it is ours too."