Procurement & Supply Chain
AstraZeneca and Deloitte in sustainable medicine partnership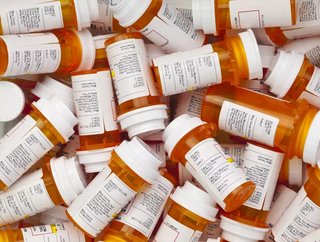 A new non-profit partnership from The Sustainable Medicines Partnership hopes to reduce emissions from the healthcare industry & increase health equity
A public and private sector not-for-profit collaboration, The Sustainable Medicines Partnership (SMP), has started to build the frameworks to reduce the waste of usable medicines.
In 2022, the SMP will launch a four-year programme focused on building evidence-based solutions. 
Action lab YewMaker, which tests and scales sustainable healthcare, will lead the initiative, which includes AstraZeneca and Deloitte as strategic collaborators.
Decreasing medical waste
At huge financial and environmental cost, billions of safe, effective, usable and desperately needed medicine is wasted each year. 
The healthcare industry alone is responsible for 4.4% of global greenhouse gas emissions. In the UK, the manufacture and supply of medicines is responsible for 20% of NHS carbon footprint.
The partnership's immediate focus is on raising awareness of the issues and encouraging more companies and organisations to work together to deliver change. The work will focus on:
Decreasing the level of unwanted or abandoned prescriptions. In the US,

9%

of prescriptions are never collected

Addressing the estimated US$35bn loss of medicine due to logistical, delivery and supply chain problems

90%

of medicines are effective for 5 years longer than their expiry date suggests - yet legally they must be destroyed

Have you ever opened a box of medicine to find a paper leaflet inside, which you don't even read? The SMP hopes to move this information from a paper leaflet, onto the internet instead where it can still be safely accessed by customers. In addition, medicinal packaging is rarely recycled - this needs to change
Making medicine more sustainable
Dr Rahman spent 25 years translating genomic science into practical healthcare solutions and is now committed to doing the same for sustainability in healthcare. 
"Every year, we throw away billions of medicines that are safe to use and desperately needed, and most medicines packaging is not recycled", said Nazneen Rahman, YewMaker CEO, SMP Director and non-executive director at AstraZeneca. "It is a huge waste of money and natural resources and a major contributor to healthcare's greenhouse gas emissions.
"We can make medicines more sustainable, but only through partnership, collective stewardship, commitment, and action. YewMaker is delighted to welcome Deloitte and AstraZeneca as strategic collaborators in the SMP and look forward to working with them to develop practical, scalable solutions."