Procurement & Supply Chain
BiP Solutions launches HCI, a business intelligence service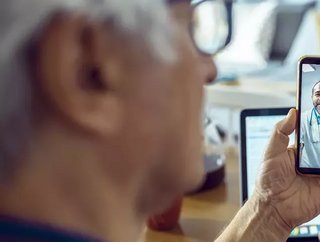 BiP Solutions, a public sector supply chain specialist, has unveiled a new Healthcare Contracts International (HCI) service to boost healthcare investment
A new Healthcare Contracts International (HCI) service has been launched by BiP Solutions, a public sector supply chain leader. BiP is headquartered in Glasgow, Scotland and was founded in 1984. The company has a US$42mn revenue.
HCI will:
Enable suppliers to identify business opportunities 

Provide insight into the global healthcare market
Investment in healthcare 
Across the world, there has never been a time like the present to invest in healthcare. The technology used in HCI's platform, which leverages BiP's significant investment into machine learning, surfaces more relevant opportunities faster. Customisable dashboards provide users with a slick and intuitive experience, enabling them to discover insights into buyer activity.
The technology used in HCI will:
Encourage suppliers to grow

Allow buyers to have access to a larger range of partners
Furthermore, HCI identifies opportunities across other sectors which may be relevant for healthcare suppliers.
Advancing procurement in the healthcare sector
"We have a great pedigree of creating business intelligence platforms which deliver customer value and see HCI as the next generation from a tech point-of-view", explained Simon Burges, CEO of BiP Solutions. "It also complements our other services that help thousands of suppliers and buyers engage and work successfully together.
"HCI is a hugely exciting product for us, especially when NHS spending is increasing dramatically; both in response to the Covid-19 pandemic and the long-term commitment to invest more in healthcare, as outlined in the Government's recent Spending Review.
"By surfacing more opportunities than ever before, we believe HCI will enable this investment to be accessed by a far wider supply base; providing buyers with a greater choice of innovative and high-value products and services.
"It is a proud moment to see all our development work come to fruition and to play our part in connecting suppliers with the health sector at such a critical time in its history."
BiP also works closely with the Health Care Supply Association (HCSA), whose Annual Conference and Exhibition officially launched of the new HCI service.
"HCSA is delighted to see that HCI are launching this exciting new solution at our 2021 conference", said Keith Rowley, Chief Officer at the HCSA. "We are committed to developing the NHS procurement profession and maintaining strong links with suppliers is a key part of this. At a time of increased focus and investment in procurement across the national health service, it's more important than ever that buyers engage effectively and transparently.  I hope this is one of a number of solutions that will support that aim, whilst also helping increase opportunities across the sector."