Procurement & Supply Chain
Creating supply chain solutions in oncology with Servier
Erik Lemay, head of global external manufacturing at Servier, manages pharmaceutical supply chain challenges to support cancer patients
Servier Pharmaceuticals, a commercial stage, privately held United States pharmaceutical company that was launched by Servier Group, is committed to finding solutions that will address today's challenges. The company's oncology portfolio of innovative medicines is designed to bring more life-saving treatments to a greater number of patients, across the entire spectrum of disease and in a variety of tumour types. Last year, Servier Group hit a revenue of €4.7bn.
Erik Lemay is the head of global external manufacturing at Servier.
"I'm responsible for the end-to-end delivery of Servier's portfolio products that are manufactured outside of our internal manufacturing network, at what we can call contract manufacturing organisations," said Lemay. "My team is responsible for the day-to-day management and oversight of all production activities, such as forecasting, batch production, release of the product and shipment. I've been doing external manufacturing for almost 20 years – it's my passion. I really enjoy the science aspect, but I really enjoy the business and the operations sides, too."
Servier is dedicated to bringing the promise of tomorrow to patients, with one of its key medicines in the USA being a paediatric oncology drug.
"It really brings things home for you, in terms of the who and the why behind the work we're doing," said Lemay. "It connects the dots in terms of manufacturing and making a medicine that is essentially saving children's lives. So for me it's extremely rewarding."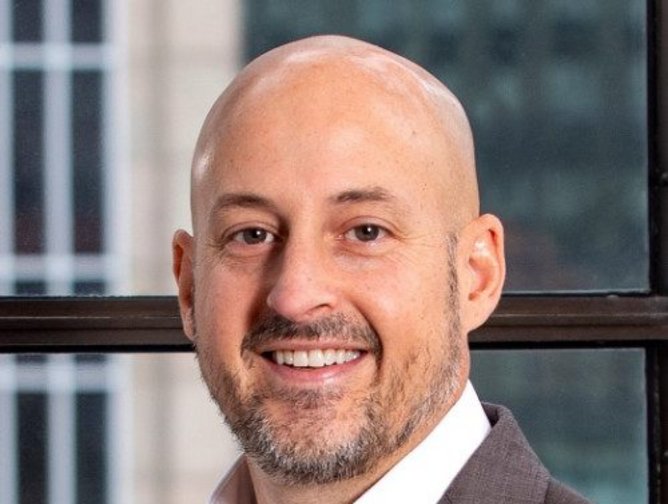 Supply chain disruptions and cancer patients
Lemay typically tends to work with strategic suppliers that he has purposely selected, a team that he wants to build a long-term relationship with, because having an efficient supply chain is essential.
"At Servier, we understand the importance of getting lifesaving medicines to the patients who need it," said Lemay. "We know that the patients are the most important part of everything we do. Within my role in manufacturing and supply chain, it's about ensuring that our patients get the medicines and that they never miss a treatment."
For Lemay, the COVID-19 pandemic highlighted the fragility of the supply chain. But, one thing that didn't get enough press was Operation Warp Speed – the delivery of 300mn vaccines.
"It was a really phenomenal programme," said Lemay admirably. "You saw the benefits of collaboration across private business and public governments to really accelerate vaccine development."
The downside of that is, in putting vaccine development and vaccine manufacturing over everything else, oncology medicines were deemed less essential during that period. Lemay had multiple conversations with past colleagues in the industry, where he was able to discuss the challenges and implications associated with prioritising COVID-19 vaccines, especially for people living with cancer.
"What ended up happening was that critical raw materials and components that we use in our manufacturing process were essentially being prioritised to the COVID-19 vaccine manufacturers."
This just made the entire supply chain that much more difficult to manage than it already was, adding even more pressure onto healthcare services.
"I think one of the other challenges for us was that one of our more important medicines used in paediatric oncology has a very short shelf life, sot's really just-in-time manufacturing. We can't have safety stock throughout the supply chain. So, any last minute disruption has a direct impact on our ability to get the product to the patient. For example, if we can't get a raw material or a component, then it delays manufacturing. It's an extremely challenging product to manufacture and distribute."
Servier is maintaining an agile, strong supply chain with their patients in mind, because, as a private company, it has a little bit more freedom and flexibility to operate, as opposed to a publicly-traded pharmaceutical company that may have stakeholder pressures.
"At the forefront of our mission are our patients," said Lemay. "Everything we do is based on our patients, it's not shareholder value or anything like that. Yet this doesn't make us immune to the supply chain challenges that every other pharmaceutical company has faced. One of the things that we're most proud of is that, even through the pandemic and with all the challenges we've had, we have not stocked out. Our people have put in hard work to think creatively and do things differently to ensure a patient never goes without product.
"We're working with our contract manufacturing sites to order things way further in advance. Where we typically would hold maybe three or six months of safety stock of some of those critical materials, we may have up to a year's worth instead, just to limit any susceptibility within the global supply chain."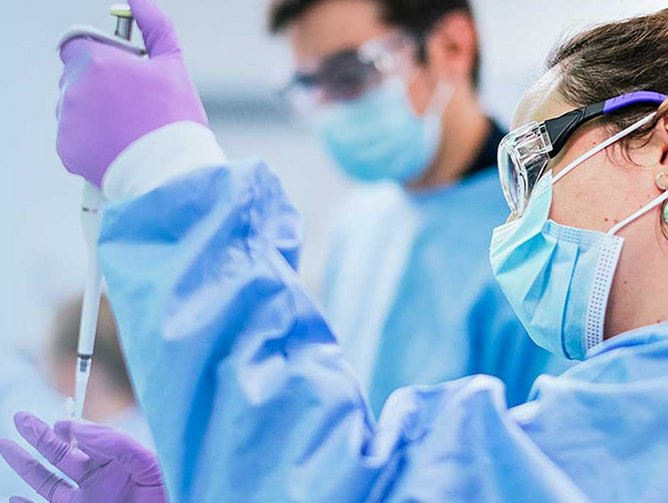 Current challenges in the pharmaceutical supply chain
Having navigated the COVID-19 pandemic, what's next for Servier and the supply chain?
"There's obviously a focus on anything that's potentially single-sourced. Across the pharmaceutical industry, there is a lot of focus on having multiple sources of not only your products, but also, your critical raw materials and components."
Servier is also working with other companies and government agencies to educate them on the pharmaceutical supply chain.
"One of the things that I've noticed more recently is that, early on, we saw impacts on our ability to obtain some of the critical materials we needed to make our products; where I'm seeing most of the issues now is in transportation and logistics.
"What we're seeing within the transportation sector is a lot of attrition, a lot of turnover. It's requiring more and more training and getting people up to speed. But obviously with new people, you have mistakes being made. The biggest issue for us is that we could do things flawlessly – from getting our critical materials, manufacturing the product, releasing the product – but then it has a shipping issue, and we have to investigate whether our product has been compromised."
Supporting patients, ensuring quality and compliance of products are critical for Servier, as is maintaining an efficient global supply chain.