Procurement & Supply Chain
Freshworks: delivering a 360 software solution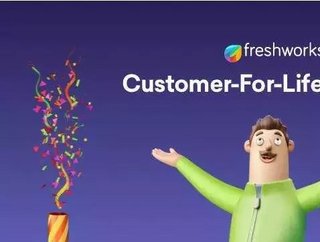 Healthcare Global explores Freshworks and takes a look at its platforms in the first of six articles...
Freshworks provides organizations with SaaS customer engagement solutions that make it easier for professionals to communicate effectively with customers.The company offers Freshworks 360 - the ultimate customer-for-life software suite - which allows engagement with customers at all steps of their journey. Freshworks solutions and experts can support, accelerate and improve inventory management efforts as your supply chain and business grows. It provides omnichannel customer engagement, in-context collaboration and integrated experience. Its products include:
Freshdesk - Empowering support teams to work together and resolve customer issues more quickly and efficiently.
Freshservice - Streamline IT services and manage internal requests from employees.
Freshsales - Keep sales teams updated about prospects and close deals quicker.
Freshcaller - Reimagine cloud-based phone system for businesses of all sizes across over 90 countries. 
Freshchat - Engage with website visitors and product users for sales and customer success.
Freshworks is creating products that allow its customers to keep their customers for life. Freshworks does things differently and believes in treating customers the way they'd like to be treated. The company integrates sales, support and marketing to target the ideal customer segment, monitor account health and identify upsell opportunities throughout the customer journey. By understanding its customers, Freshworks thrives on delivering great customer experiences. Freshworks' unified support, sales, marketing and success platforms allow all interactions to be meaningful. Through Freshworks, you can give your teams the customer-for-life software suite they will love and customers will love too!
Healthcare
Freshsales is the most renowned HIPAA compliant and intuitive healthcare software that works right out of the box and can sync seamlessly within the healthcare environment. It helps staff build cordial relationships with patients by:
Storing patient and doctor information in one place for immediate access 
Giving a clear view of a patient's basic information and their entire medical record in one screen
Keeping track of patients' medical bills and the fees charged by doctors.
Medical insitutions need a healthcare CRM because a typical day in healthcare institutions is unpredictable. Doctors and nurses get distracted with emergency operations, sometimes patients don't show up for appointments, and some show up without one. While new patients walk in every day, some come in years later.
This requires staff to keep track of changes in schedules, capture new information, and dig through old records to obtain medical histories. Being able to obtain all the right information at the right time without overwhelming your patients becomes a struggle, especially when the information is scattered across different software.
As a result of this unpredictability, patience and patients are lost. Trust and loyalty, which is integral to businesses, falls through the cracks.
In order to create an effective day of managing schedules and retaining restless patients, adopting the right tools and technology, such as a healthcare CRM, is key.
The Freshworks Culture
Freshworks believes in a strong workplace culture and strives to deliver:
Craftsmanship
Happy work environment
Agility through empowerment
Being a true friend of the customer
Don't miss our upcoming articles detailing Freshworks' platform!Interested in finding out more? To try freshsales for free for 21 days, click