Procurement & Supply Chain
This Is How Drugs Go From the Lab to Pharmacy Shelves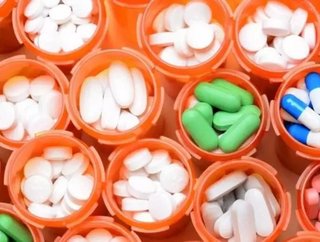 Once a drug is approved by the FDA, it needs to enter the manufacturing process. Going from small-scale to large-scale manufacturing, however, is a majo...
Once a drug is approved by the FDA, it needs to enter the manufacturing process. Going from small-scale to large-scale manufacturing, however, is a major undertaking. In many cases, companies must build a new manufacturing facility or reconstruct an old one because the manufacturing process is different from drug to drug.
Patent Pending
Depending on a number of considerations, a company may apply for and be granted a patent for their newly approved drug or the process of producing the drug, granting exclusivity rights for approximately 20 years.
Patent protection enables the owner of the patent to recover the costs of research and development through high profit margins for the branded drug. When the patent protection for the drug expires, a generic drug can then be developed and sold by any other company.
Typically, the owner of a branded drug will create a generic version of the drug before the patent expires to gain a head start in the generic drug market.
Marketing a Drug
Pharma companies generally employ sales people to market directly and personally to physicians and other healthcare providers, but advertising is also common in healthcare journals as well as through more mainstream media.
[READ MORE] Big Pharma: Taking a Drug from Theory to Research and Development
There are two avenues taken when a new drug is marketed: to healthcare professionals and direct to consumer advertising.
Pharmaceutical company spending on marketing typically exceeds that of its research budget. In Canada, $1.7 billion was spent in 2004 to market drugs to physicians, while in the United States $21 billion was spent in 2002, according to a study published by the McGill Journal of Medicine.
In 2005, money spent on pharmaceutical marketing in the United States was estimated at $29.9 billion with one estimate as high as $57 billion.
Pharmaceutical Manufacturers
Manufacturers are the source of prescriptions drugs in the pharmaceutical supply chain.
Manufacturers manage the actual distribution of drugs from manufacturing facilities to drug wholesalers, and in some cases, directly to retail pharmacy chains, mail-order and specialty pharmacies, hospital chains, and some health plans.
Manufacturers may also distribute products directly to government purchasers, such as the Veterans Administration, AIDS Drug Assistance Programs (ADAPs), and Vaccines for Children (VFC), which typically receive the largest price discounts.
In a few rare cases, a manufacturer may distribute drugs directly to a self-insured employer with an on-site pharmacy, but the typical employer-sponsored plan does not follow this path. Wholesale distributors are the manufacturers' largest purchasers and very few drugs are distributed directly to consumers.
Manufacturers also play an important role in ensuring the safety of the pharmaceutical supply chain by producing informational labeling for prescribers and consumers that is consistent with the terms and conditions of a drug's approval by the U.S. Food and Drug Administration (FDA), and by using electronic bar-coding technology on drug packaging that may be used to track individual production lots, and to prevent prescribing errors.
Wholesale Distributors
Wholesale distributors purchase pharmaceutical products from manufacturers and distribute them to a variety of customers, including pharmacies (retail and mail-order), hospitals, and long-term care and other medical facilities (e.g., community clinics, physician offices and diagnostic labs).
While traditional distribution services remain the cornerstone of the business, the industry has developed a more comprehensive list of services in response to the evolving marketplace.
[READ MORE] TOP 10: Innovative Pharma Companies to Watch in 2015
Today, wholesale distributors provide a number of specialized services, including specialty drug distribution, drug repackaging, electronic order services, reimbursement support, and drug buy-back programs.
The wholesale distribution industry has gone through significant change and consolidation in the last 30 years, due in part to the increasing pressures to lower costs.
Between 1975 and 2000, the number of wholesale distributors in the U.S. declined from approximately 200 to fewer than 50, according to a report by Kaiser Family Foundation. The top three wholesale distributors, McKesson, Cardinal Health, and Amerisource-Bergen, account for almost 90 percent of the entire wholesale drug market.
Stocking Pharmacy Shelves
Pharmacies are the final step on the pharmaceutical supply chain before drugs reach the patient. Pharmacies purchase drugs from wholesalers, and occasionally directly from manufacturers, and then take physical possession of the drug products.
After purchasing pharmaceuticals, pharmacies assume responsibility for their safe storage and dispensing to consumers.
Pharmacy operations include maintaining an adequate stock of drug products, providing information to consumers about the safe and effective use of prescription drugs, and facilitating billing and payment for consumers participating in group health benefit plans.
Pharmacies also serve as a vital information link between PBMs, drug manufacturers, and wholesale distributors.
Unlike most other sectors of the healthcare delivery system in the U.S., the pharmaceutical supply chain is highly automated and virtually all claims transactions are handled electronically, rather than on paper. Since they are the final point of sale for pharmaceuticals and the interface between the supply chain and the consumer, pharmacies generate the prescription drug claims information that PBMs, as well as heath plans, employers, governments, and other payers, rely upon to measure consumer activity.
The pharmaceutical supply system is complex, and involves multiple organizations that play differing but sometimes overlapping roles in drug distribution and contracting.
Follow us on Twitter (@HealthcareGlbl) and like us on Facebook!